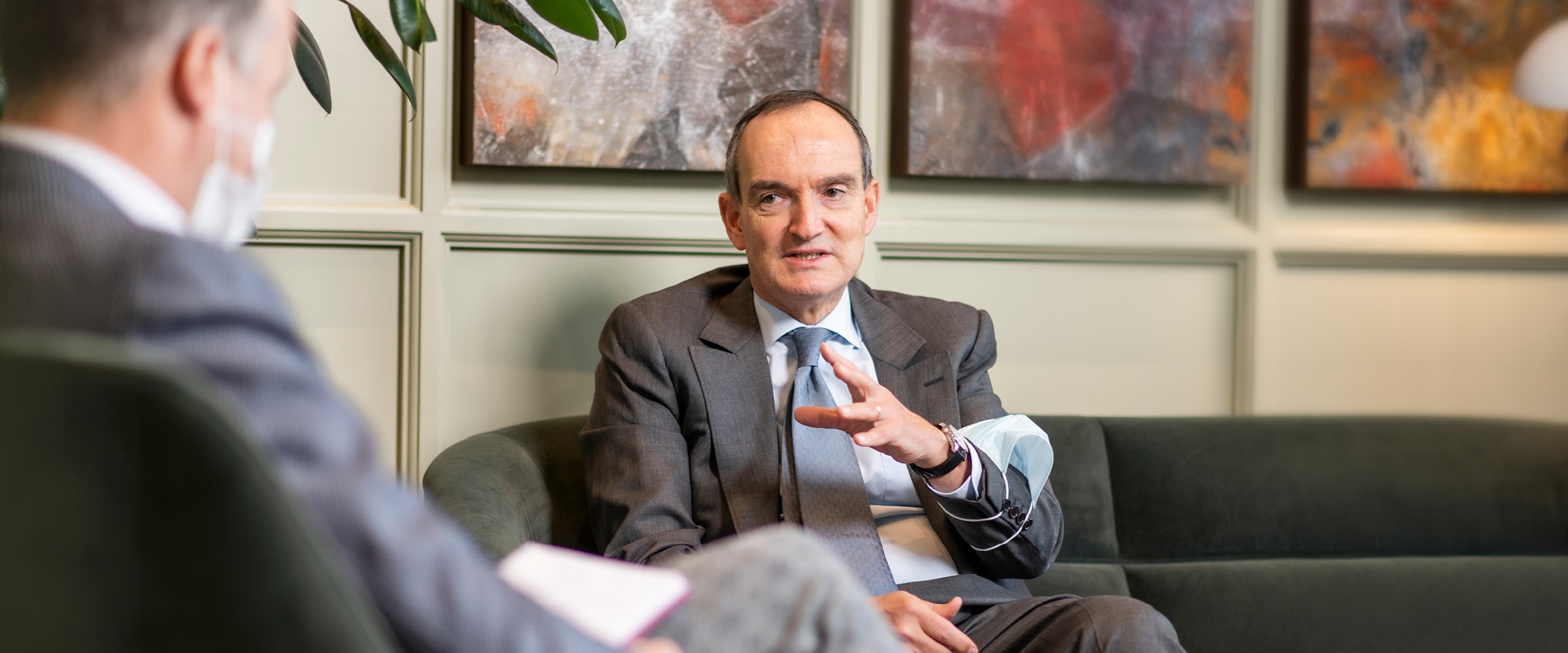 Commitment to our core values
"We want to carry the message of regeneration"
Paul Note has been at the helm of Geistlich Pharma for 16 years. On the occasion of the handover to the new CEO Ralf P. Halbach in mid-2021, we look back with him on the eventful and expansive time at Geistlich.

You have been running the company since 2006. If you compare Geistlich Pharma today with the company of yesterday: What main difference do you notice – what things have not changed?
Paul Note: The massive increase in size with unchanged core values is striking. We hold our values just as high as we build on our tradition as regeneration experts. When we started in 2006, we had 150 employees, now we are currently approaching the 800 mark. Five times more employees is a proud achievement, and the values of the company make a relevant contribution as the cement and guidance for our attitude, our development.
How did you manage to achieve sustainability in the company's values and DNA despite the impressive growth?
For me, two points stand out: Firstly, we always placed our location in Central Switzerland at the center of our activities. True to the philosophy of "everything under one roof", we have concentrated and maintained our research & development, production and all central services at our two Swiss locations. It was essential for us to maintain this vertical logic. Secondly, it was important for us to grow from within, i.e. organically. Before the dynamic development of the last few years and until today, we hardly had the size for acquisitions. These two priorities have enabled us to continue to live up to our core values and to develop them further.
How are the last 15 years reflected in Geistlich's network?
As always, we place great value on our scientific network, which we claim for the development of our products and services. From this we ultimately derive benefits for our customers. So we have expanded this network into a global network. Each new subsidiary helps us to build bridges to universities and key opinion leaders in different countries and to establish, maintain and anchor contacts to the best in their field. While we started with three subsidiaries in 2006, we are now represented in the markets with twelve subsidiaries, i.e., we are virtually "on first-name terms" with the local communities in twelve countries. Especially with this network, we refer to our five core values "Scientific", "Regeneration Expert", "Connected", "Pioneer" and "Family".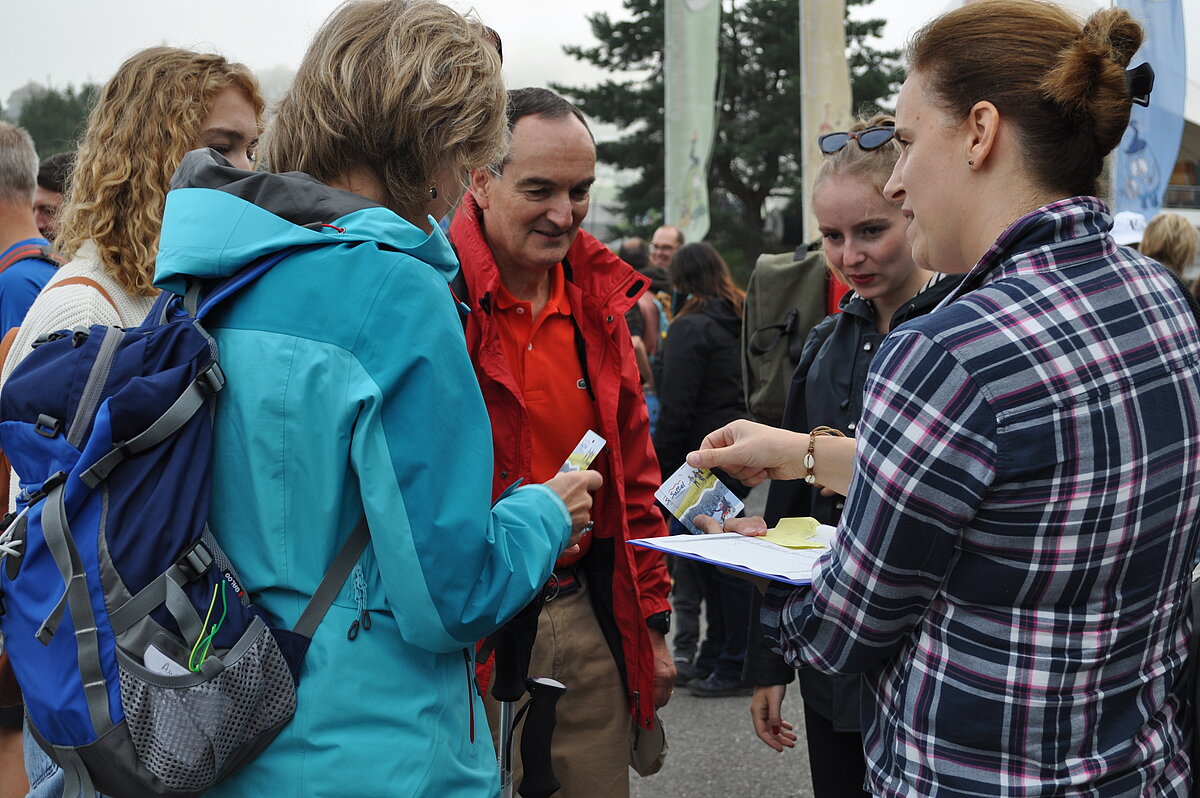 "Geistlich employees and their vision have made the difference in all our successes and milestones.", Paul Note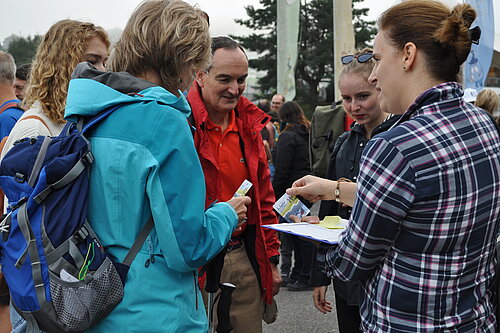 What role does it play that Geistlich is family-owned?
A big one! The Geistlich family guarantees stability and a long-term perspective. The close and constructive cooperation between the Executive Board and the Board of Directors was decisive for the match. In my function, and I can speak for the entire Executive Board, I always had the full backing of the Board of Directors (Verwaltungsrat).
Please recall the most relevant milestones and achievements of your era.
First of all, we transformed the three existing sister companies in the UK, Germany and Italy into subsidiaries. In the following years, nine more subsidiaries were added, enabling us to have a direct and personal local presence in growing and developing dental markets. Another significant milestone was the creation of the Surgery Business Unit in 2007, which complemented our Biomaterials and Medical Business Units. We have also continued the commitment to our Osteology Foundation, Osteo Science Foundation and On Foundation to specifically support research and education as well as nurture young talent. A highlight for me was winning the Central Switzerland Innovation Award for our products three times in the last 25 years. In 2021, we are again a nominee of this prestigious award. Being on top of the podium with our products was a reward for our comprehensive commitment to research and development and a great source of satisfaction for everyone.
How do you experience the upheavals of the Corona crisis?
I am very pleased with how flexible and agile our organization has adapted to the new circumstances. Specifically, the shift to virtual work and cooperation has been very successful and has culminated in our online congress "Geistlich + YOU". Our widespread network has been very helpful in maintaining and cultivating contacts. Nevertheless, I miss the personal contact with our partners around the world, which has always been very close to my heart. Shared experiences simply cannot be substituted 100 % by virtual tools.
What would you like to pass on to your successor Ralf P. Halbach?
All the technological developments mentioned are very important. But let's not forget: People matter most! I am proud of our competent employees with vision. They have made the difference in all our successes and milestones. Our staff deserves our continued active support–they give an enormous amount back to the company.
Mr. Note, thank you very much for this interview.
About the author