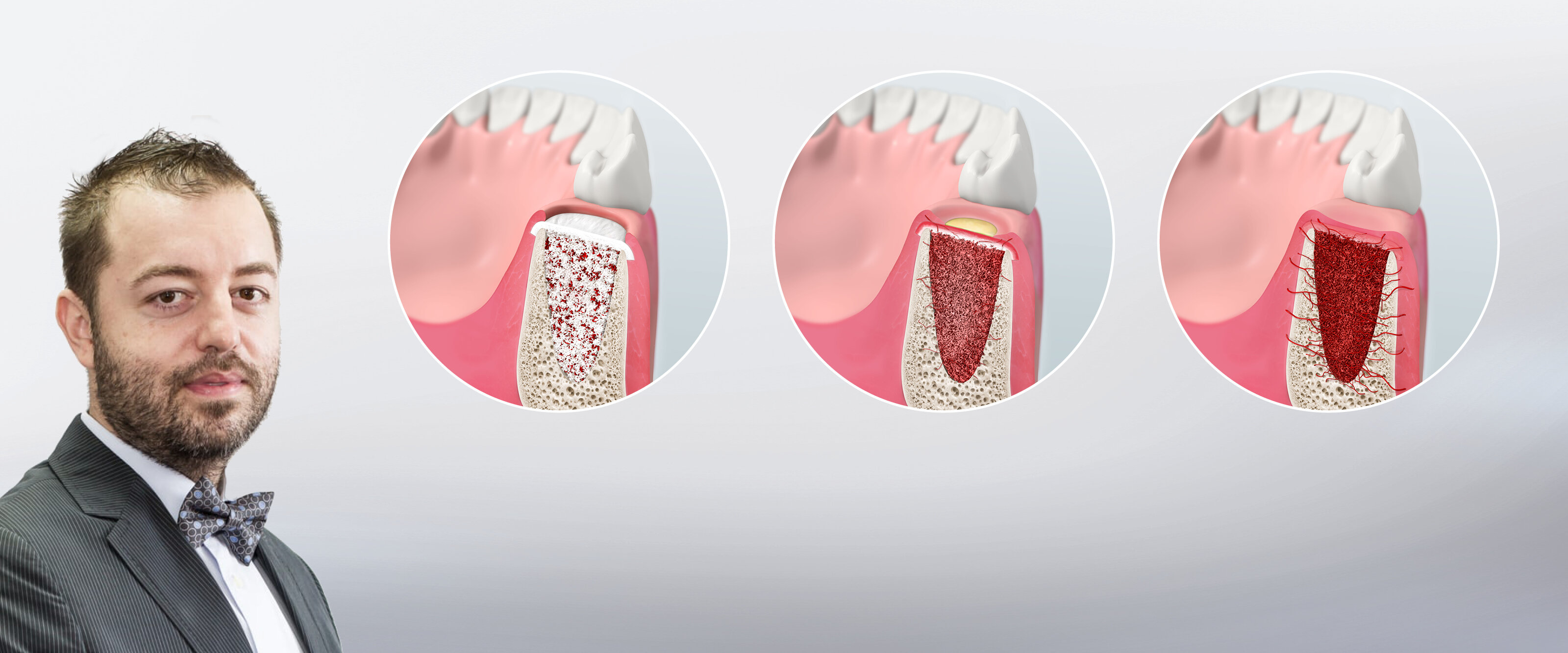 No flap, no periosteal incision - Geistlich Bio-Gide® can be left exposed.
Management of extraction sockets
The survival rate of implants placed immediately into extraction sockets with bone and soft tissue regeneration in an "open-healing" technique was 100% after 4 years in function.1
In the open-healing technique, an augmented ridge is covered by a resorbable collagen membrane and left deliberately exposed during healing. The aims are to avoid extensive flap mobilization and morbidity, and to maintain the natural architecture of the hard and soft tissues surrounding the implant.

In a retrospective study led by Dr. Alecsandru Ionescu (DDS, PhD) from Romania, 40 consecutive patients received 42 tissue-level implants immediately after atraumatic tooth extraction. The alveolar gap was filled with a bone substitute and the area was covered with resorbable collagen or PRGF (plasma rich in growth factors) fibrin membrane. The biomaterials used in the study:
Bone substitute: Geistlich Bio-Oss®(n=31), Geistlich Bio-Oss® and PRGF (n=3) or Copios®(n=7), no grafting (n=1)
Membrane: Geistlich Bio-Gide® (n=18), Histoacryl® (n=19), PRGF (n=3), no membrane (n=2)
Patients were followed up for 4 years and the crestal bone level around implants as well as inflammation, swelling, pain and secondary healing in the soft tissue were evaluated.

The authors found:
The open-healing technique allowed uneventful healing and bone formation in combination with the immediate placement of tissue-level implants.
The cone-beam computed tomography (CBCT) scans showed stable bone dimensions at both the 2- and 4-year follow-ups, with bone preservation of 98.9± 0.7% and 98.1 ± 0.9% compared to the baseline.
There were no significant differences regarding crestal bone level stability around the implants with the different augmentation materials.
At the 4-year follow-up, the implant survival and success rates were 100% and 95.2% respectively (2 patients required bone or soft-tissue augmentation at the 6-month check-up).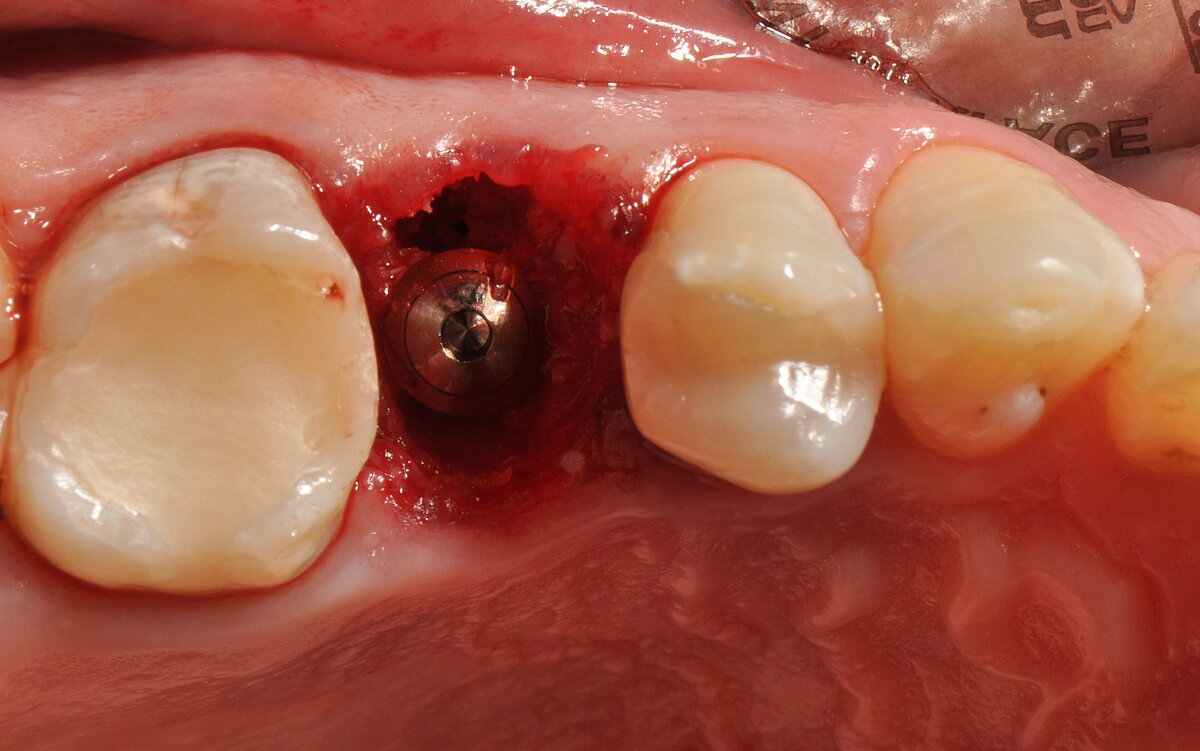 Immediate implant placement in the extraction socket,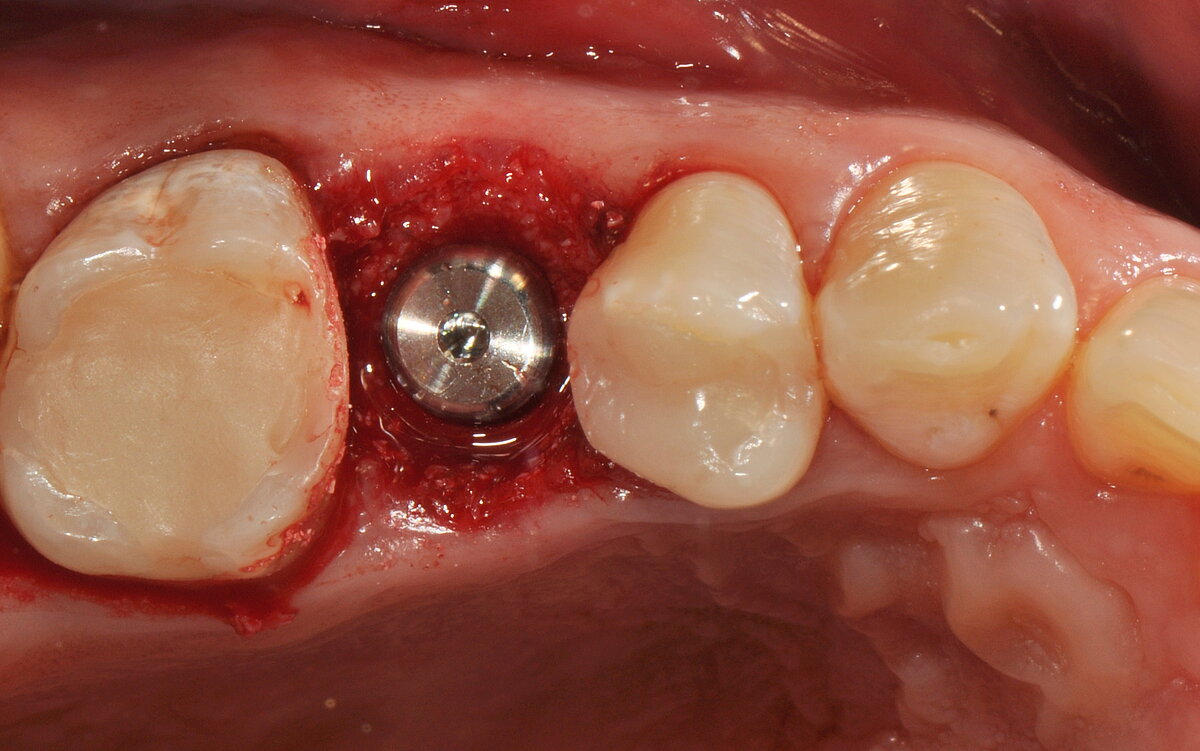 filling the gap with Geistlich Bio-Oss®,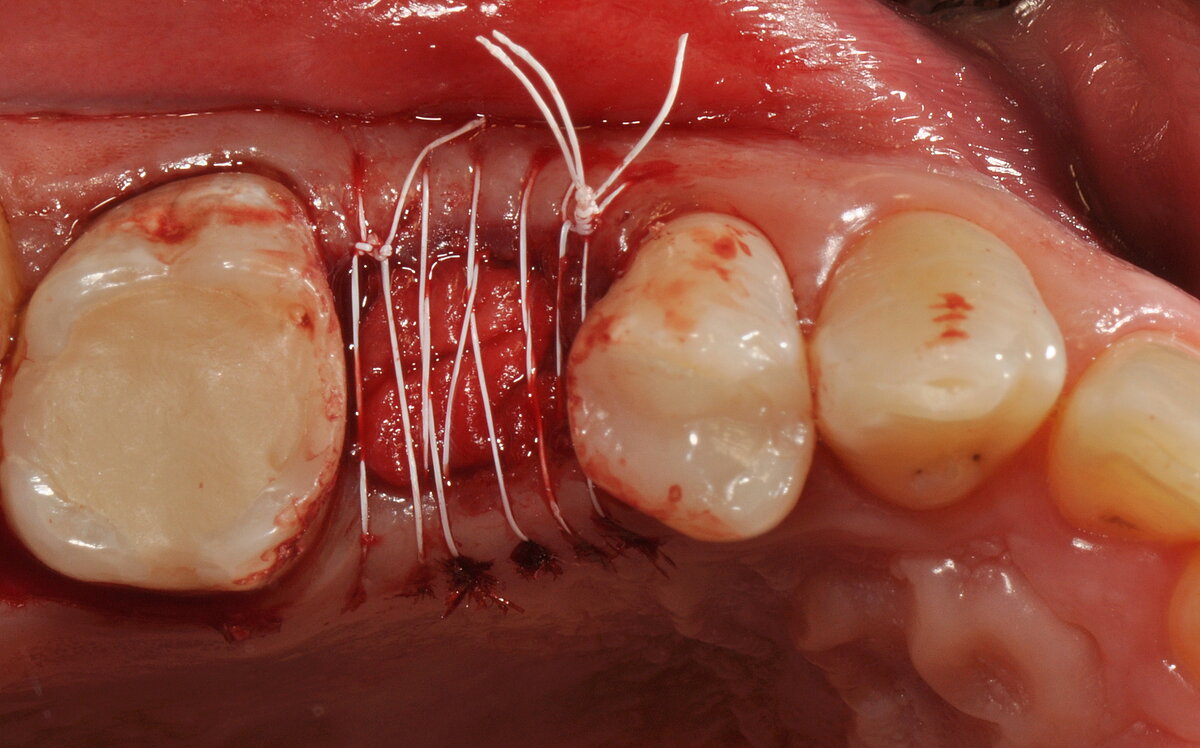 covered with Geistlich Bio-Gide® collagen membrane stabilized by PTFE continuous suture.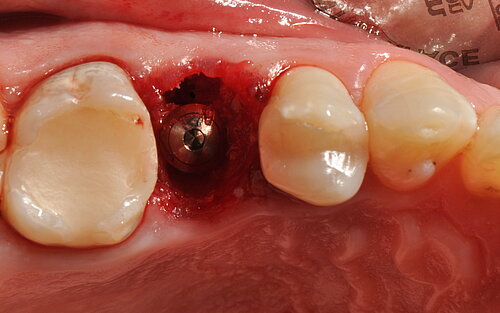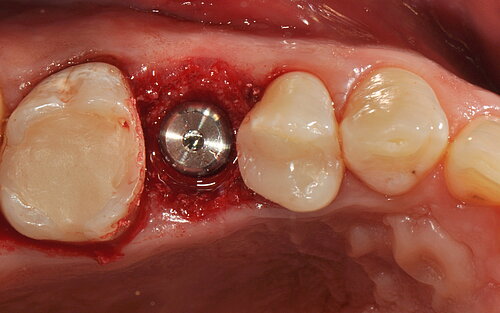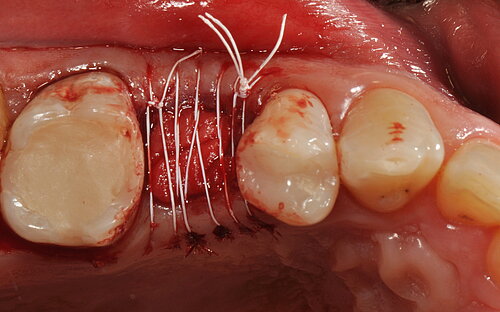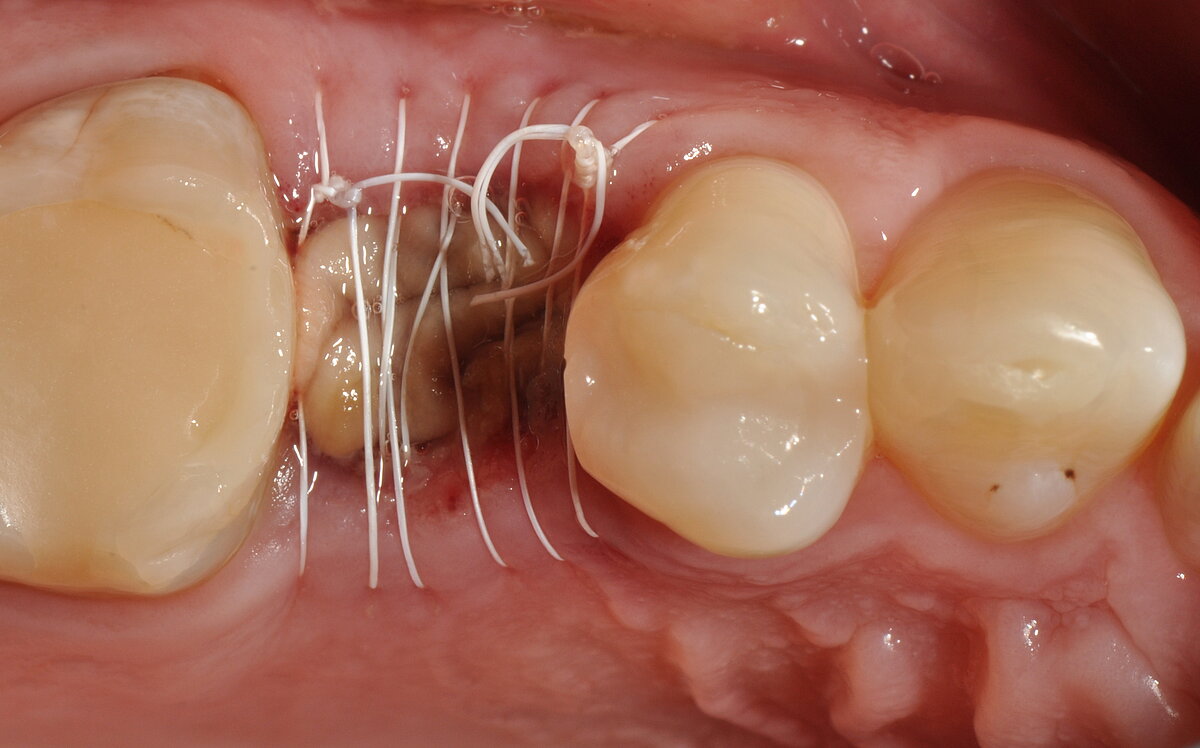 Open healing at 4 days,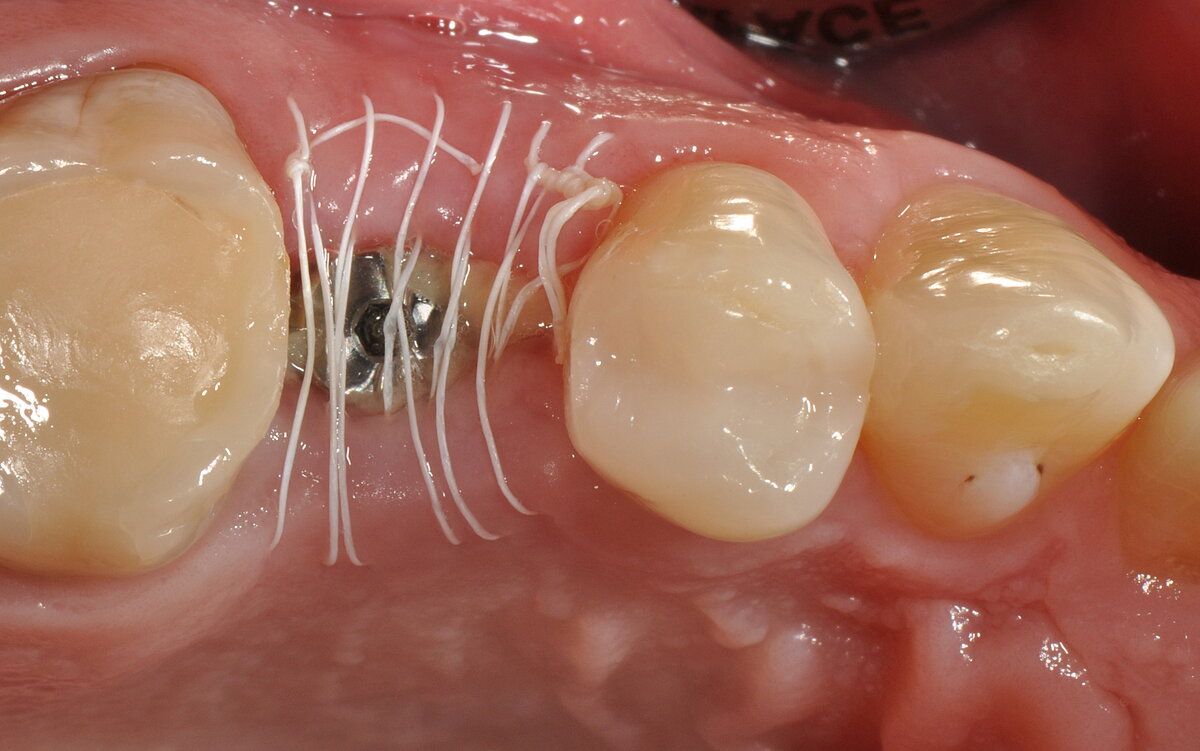 1 week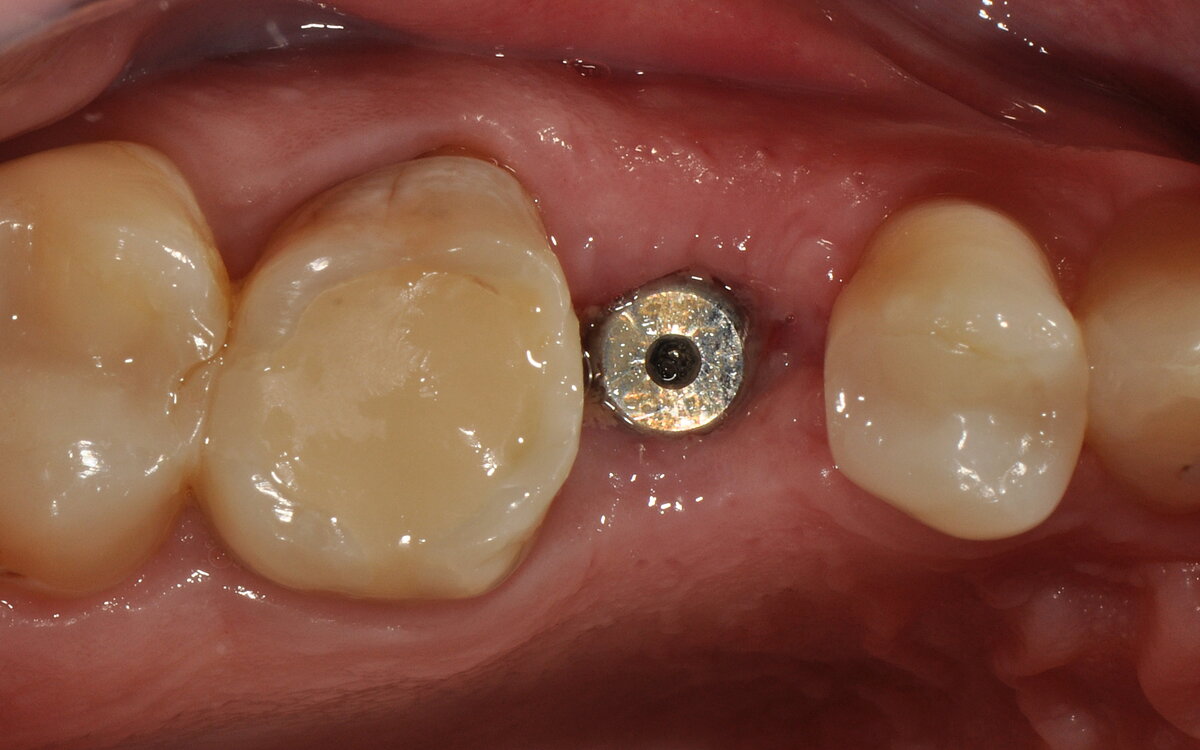 and 2 weeks after surgery (left to right).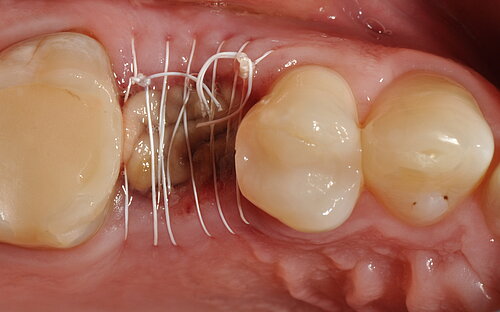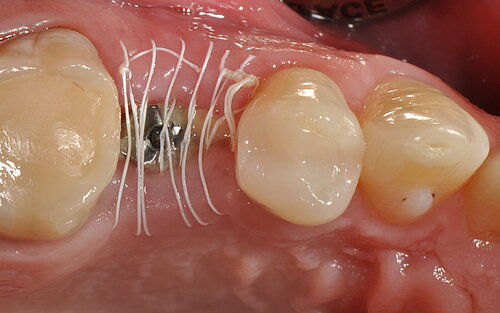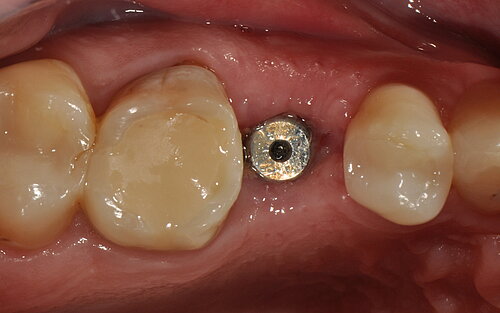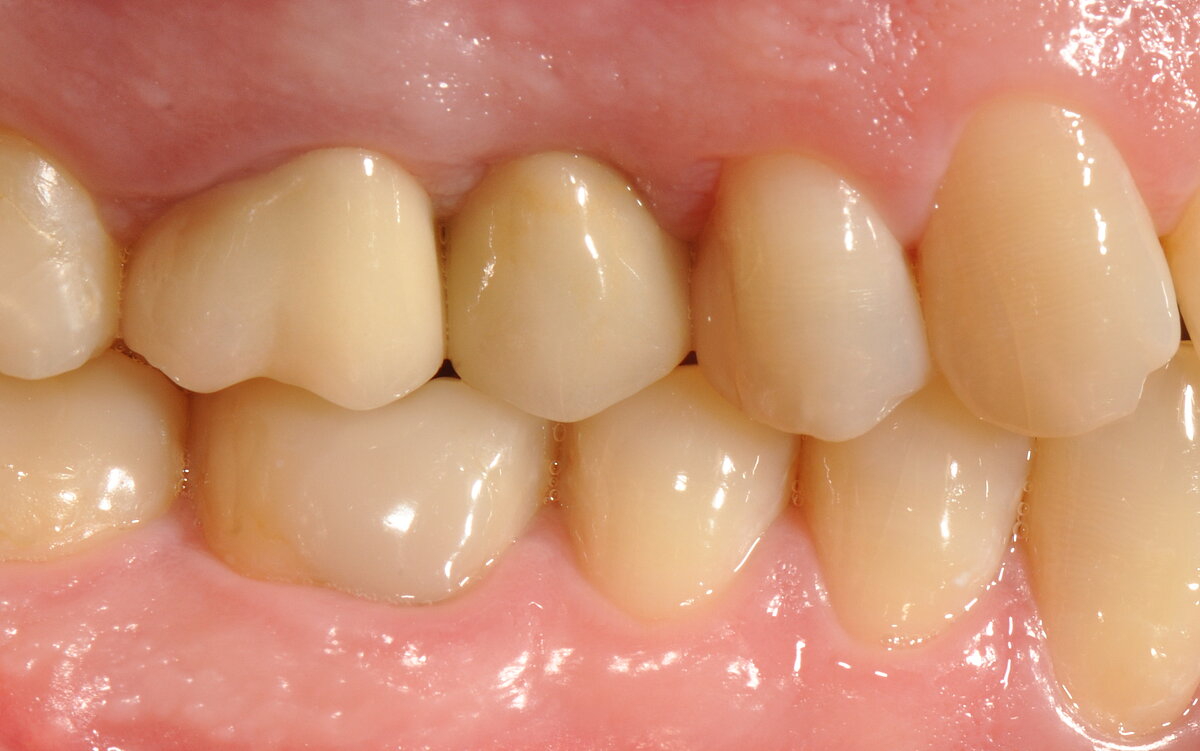 Healthy soft-tissue and esthetic outcome 1 year postoperative (left),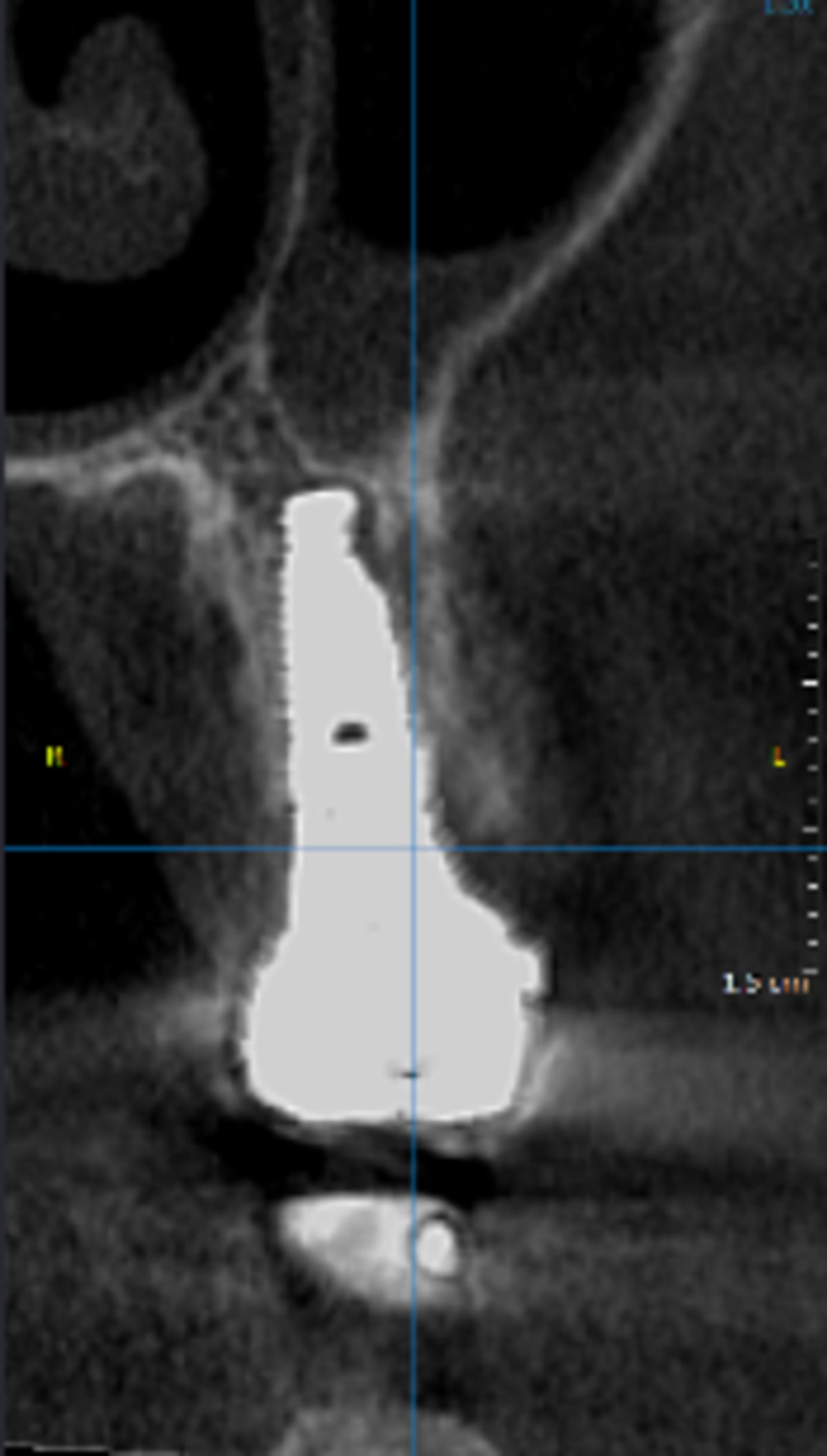 and CBCT at 1-year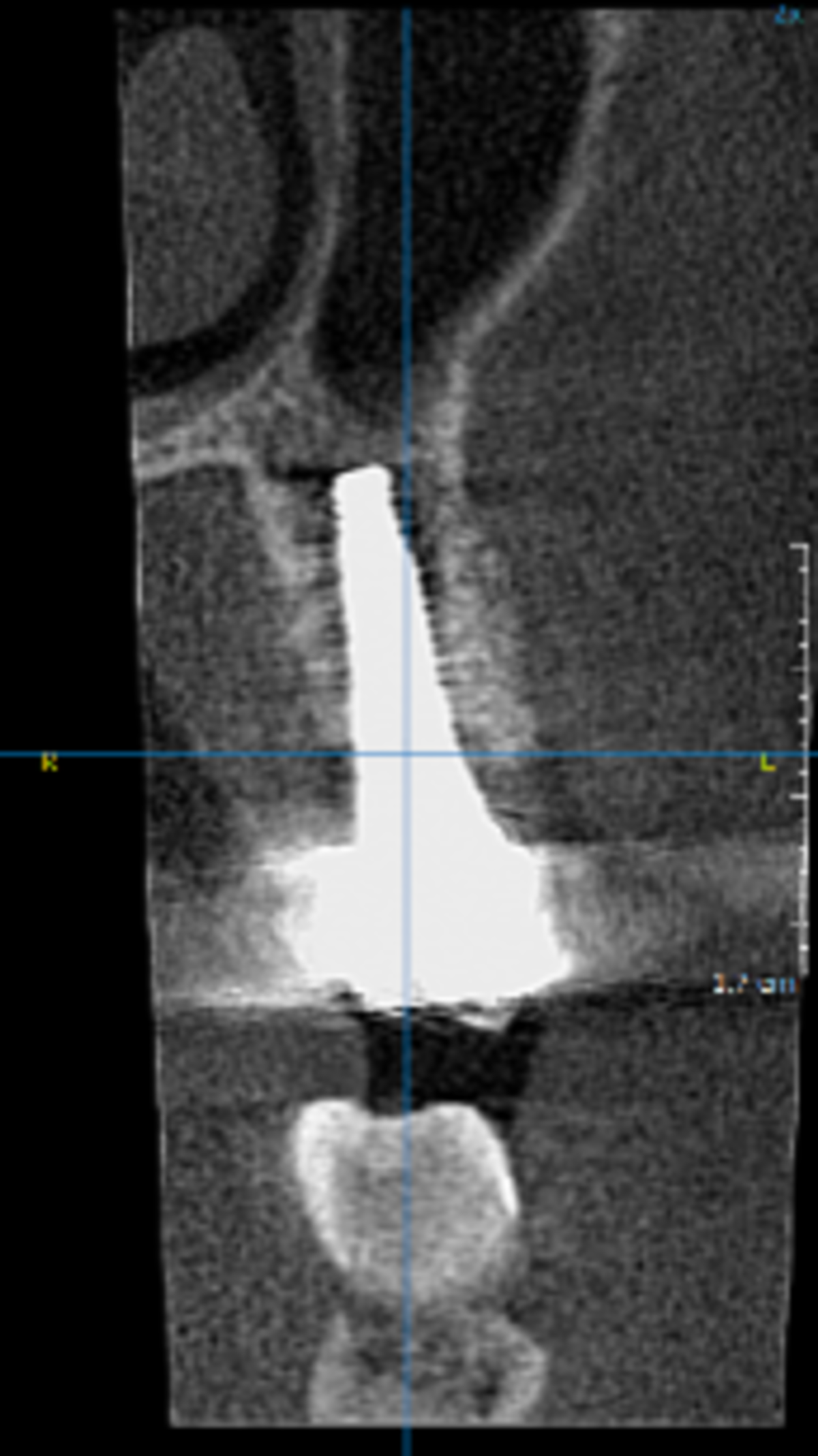 and 4-year follow-ups (right) showing integration and stability of Geistlich Bio-Oss® with the open healing approach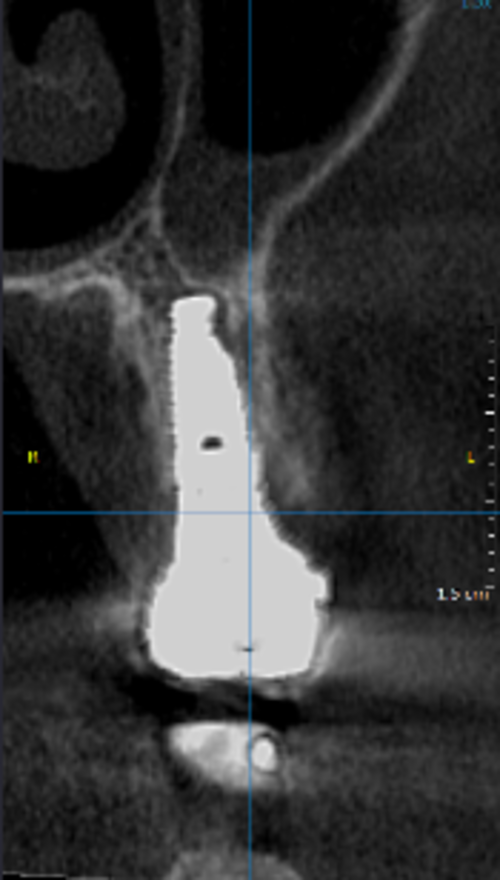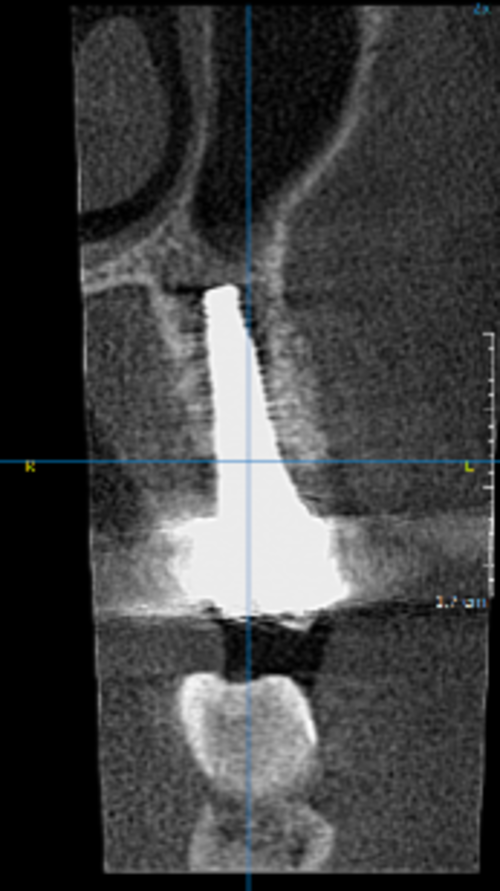 The authors conclude:
"Immediate implant placement into fresh extraction sockets using tissue-level implants, suitable grafting materials and membranes with the open-healing protocol allows uneventful healing, predictable aesthetic results and lower surgical trauma compared with conventional methods using flap techniques. […] Treatment procedures are reduced to fewer appointments, the overall time of treatment is reduced, and the tridimensional architecture of the soft and hard tissues is maintained, including the possibility of regenerating the buccal bone plate when missing."

Interview with Dr. Alecsandru Ionescu

Dr. Ionescu, why did you conduct the study reported in this paper?
Dr. Ionescu: I learned about the "open healing" approach from Dr. Georg Taffet and have implemented it in my practice since 2007. In 2013, I started lecturing about minimally invasive procedures, including the open healing concept. As the topic was not well documented in the literature at the time, I decided to initiate a study that later became the basis of my doctoral research. The study reported in this paper is part of that long-term clinical study.

What is "open healing"? What are the clinical advantages of using this approach?
Dr. Ionescu: Open-healing is a minimally invasive procedure, based on the biological concept of protecting the periosteum by avoiding periosteal incisions and flaps. Besides being a barrier, the periosteum is a reservoir of mesenchymal osteogenic cells, a key factor for regeneration of new bone. The main clinical benefits of "open healing" approach:
Socket preservation, which results in less bone remodeling.
Better esthetic outcome due to the absence of incisions.
Better soft tissue healing as the vascular supply at the bone-periosteal interface is not interrupted.
Preservation of fixed gingiva (ideal at both esthetic zone and lateral ridges) as it does not destroy the anatomical formations of the biological width.
To summarize, in open healing we limit the incidence of complications by preserving the 3D architecture of soft and hard tissues, avoiding multiple bone augmentations or mucogingival surgery, and additional augmentation at the time of implant insertion.

And patient benefits?
Dr. Ionescu: Intra- and post-operative comfort are the immediate benefit of the "open healing" approach for patients, and thus for the dental team too. It reduces the morbidity related to raising muco-periosteal flaps, autologous hard and soft tissue harvesting, and extended site augmentations. Consequently, the post-op swelling and pain are minimized, healing is mostly uneventful, and the clinical conditions are ideal for flapless surgery at implant insertion. However, patients need to respect the exact indications and follow-up visits that are part of the protocol.

Which conclusion for the use of Geistlich Bio-Gide® do you draw from your study?
Dr. Ionescu: From all the biomaterials included in the study, the most predictable clinical outcomes and bone preservation were obtained with Geistlich Bio-Gide® combined with Geistlich Bio-Oss®. Geistlich Bio-Gide® has the capacity to protect the wound during the healing, until the complete healing by secondary intention. For our dental team, these biomaterials are the "gold standard" for the "open healing" approach.

How could your findings have an impact on a dentist's daily practice?

Dr. Ionescu: The findings of this study confirm that the biological mechanisms involved in the "open healing" approach can be trusted. Open healing is a straightforward approach that can save the day if one understands it. It allows uneventful healing and favorable bone formation while avoiding soft tissue complications associated with extensive flap mobilization. It also reduces the number of interventions, the quantity of biomaterials used, the total time of treatment, and thus implicitly reduces the associated costs. And as previously stated, the comfort and trust of the patient and dental team are interrelated.

Can only experienced surgeons use the open-healing technique? What is your advice for beginners?

Dr. Ionescu: Open healing is a predictable and straightforward approach, which is based on biological considerations. If the protocol is followed correctly, it presents the elements of a therapeutic alternative that can be developed and used in every dental office. Both experienced surgeons and beginners can benefit from this protocol and obtain outstanding results by following the exact steps. One piece of advice for beginners: when it comes to respecting biology, rapid extractions and speedy maneuvers do not make us great surgeons. One should listen to the right music during surgery and take the time for atraumatic extraction and tension-free, continuous suture. You will get the satisfaction afterwards…
Reference
Ionescu A et al. Stoma Edu J 2019; 6(1): 36-41. (Clinical Study)
About the author