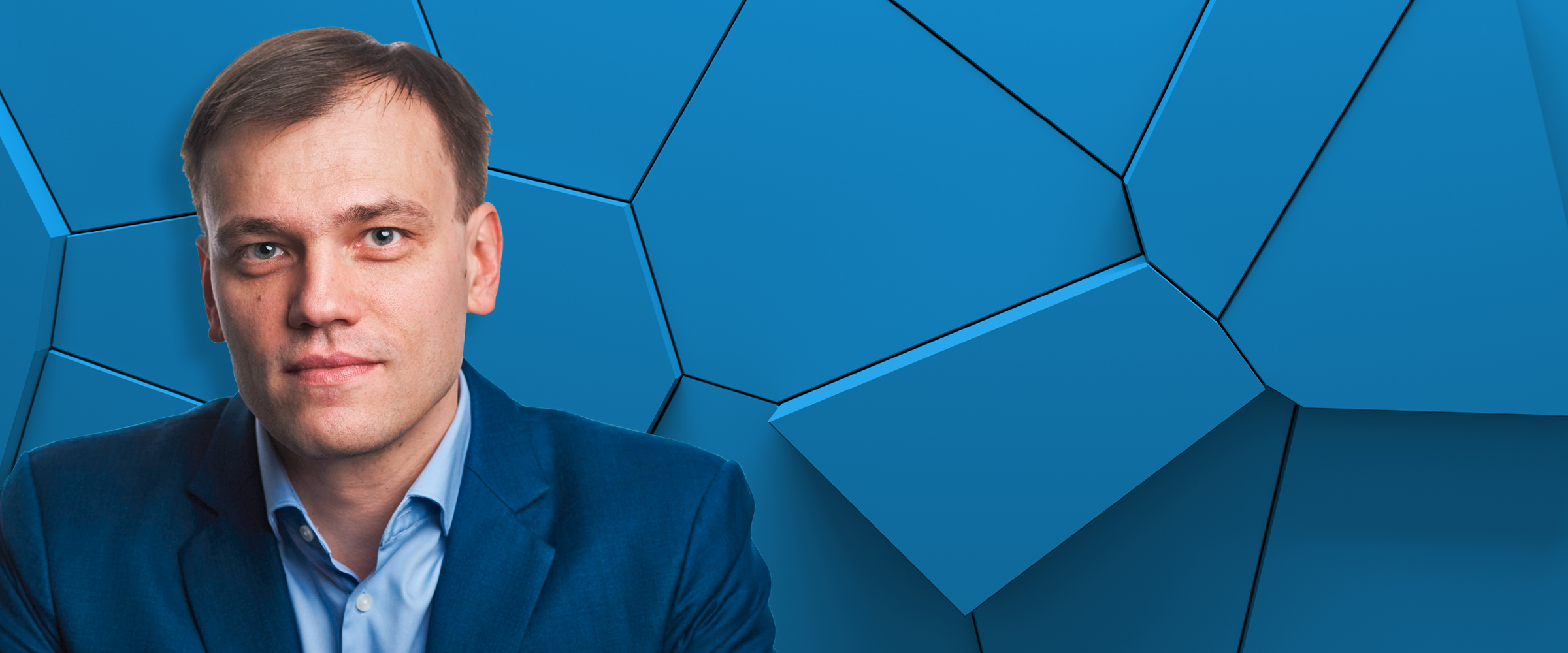 "Why should we settle for 40-year-old implant success criteria?"
Are a couple of millimeters of bone remodeling around implants normal? Is this implant successful? Prof. Tomas Linkevičius believes that with the advance of science and biomaterials it is not too ambitious to expect no bone loss after implant placement.
Prof. Linkevičius, most clinicians believe that bone remodeling around implants1 is inevitable. Do you disagree?

Prof. Linkevičius: Yes, I do. For many years we were trained that bone loss is inevitable. One of the most cited references in implant dentistry is from Albrektsson et al in which a few millimeters of bone remodeling around an implant is an expected physiological reaction and does not impair implant success.² In the past this was okay. But today, with all the new biomaterials, technology and knowledge, why settle for 40-year old implant success criteria? Would we expect the same for cancer treatment, stroke or heart attacks?

You advocate a "zero bone loss" approach?

Yes. In some indications we might still lose some bone, but for most implants we can have zero bone loss after implant placement. We should raise the bar of our expectations and get rid of the old mindset. And this is what I teach in my online course. Believing that bone remodeling should stop after one year makes our job easier, but we can't say for sure that it will actually stop. And a certain amount of bone remodeling makes these implants more susceptible to soft-tissue inflammation, peri-implantitis and other complications.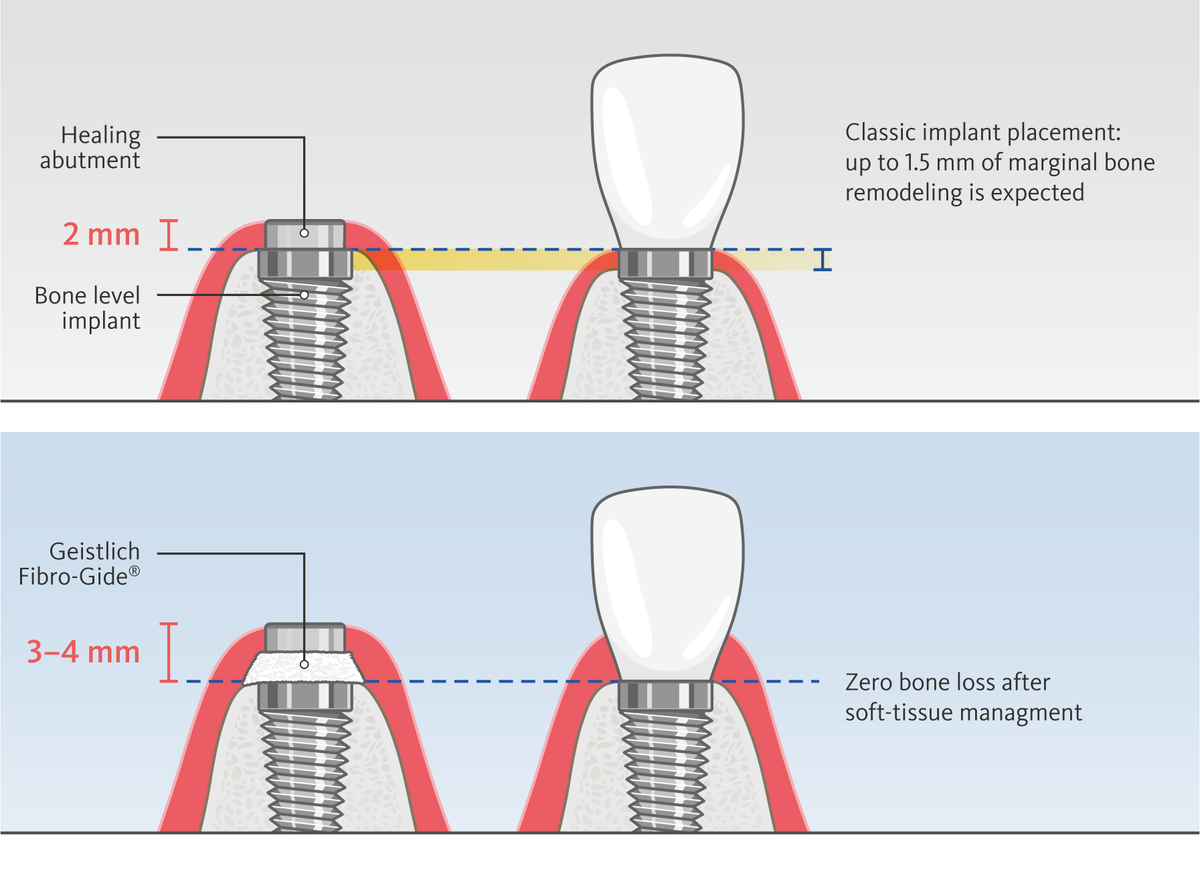 Fig. 1: Classic implant placement vs the "zero bone loss concepts" by T. Linkevičius – thicker soft tissue protects the bone around implant from remodeling.
Should we shift our mindset to preventive considerations? What role does soft tissue management play?

It's an important paradigm shift. For many years bone was our main concern, but today patients have higher esthetic demands. Advances in esthetic dentistry have brought more attention to soft tissue management. And, indeed, soft tissue is as important as bone for implant success – not only for esthetics but also function.

Can you give an example?

Consider implant placement in the posterior region. Buccal bone resorption in this area is not a threat to implant stability. But it creates a defect in the soft tissue contour – a site prone to food collection that should be cleaned after each meal. One could say this is not a big deal, but why should patients live with this inconvenience, when, with proper soft tissue management, we can make the treated site easier to clean and more like natural teeth? Patients don't often complain. They think this is a normal condition with which they have to live. It's our job to inform them about the risks and bring soft tissue health back into focus.
How do you help the patients decide?

I show them pictures of the ridge, stable implants and soft-tissue contour defects. And I tell them: "If we don't place a soft-tissue substitute in this area, you will have food impaction, and you will remember me after every meal (smile)." In addition, bacteria can accumulate in this site and make it more susceptible to complications. I also show them clinical cases where the soft tissue has been thickened with Geistlich Fibro-Gide® so the patient can see the difference: an implant that simply works on the one hand, and one that looks and feels like their natural teeth on the other.

Short and sweet: horizontal soft tissue thickness matters?

Horizontal tissue thickness is often considered less important in the context of crestal bone and implant stability. But it is just as important, not only in the anterior region for esthetics, but also in the posterior region for hygiene and comfort.

What other biological factors do you take into account?

The other biological factor we clinicians have forgotten for so many years is vertical soft-tissue thickness. It is still a mystery to me why the 1996 Berglundh and Lindhe publication³ did not draw more attention to this topic. We reinvestigated the impact of vertical soft tissue thickness on marginal bone loss and showed that a vertical soft-tissue thickness of 3–4 mm is needed for optimal outcomes. It protects the bone after implant placement and creates an esthetic emergence profile (Fig. 1).⁴ And last but not least are the keratinized tissue dimensions. We all know that immobile gingiva and attachment of the soft tissue are essential for implant success.

How often do you decide to perform vertical soft tissue augmentation?

Every delayed implant I place is a candidate for horizontal and vertical soft tissue augmentation. It's part of my protocol. Maybe in some cases we can avoid vertical soft tissue thickening, if we have a lot of bone and can place the implant deeper, depending on implant design. But for horizontal soft tissue augmentation, there is no alternative. You need a graft in this area, whether it is autologous soft tissue or an off-the-shelf product.

And which do you prefer?

Soft-tissue management is a central part of my protocol, and in general I do not use connective tissue grafts from the palate for the obvious reason of avoiding additional harvest graft surgery. Patients hate it! When I try to explain harvesting connective tissue from the palate, I have patients who want to avoid the procedure at any cost, or prefer to leave the implant as it is. For the past three years I have been using Geistlich Fibro-Gide® for both horizontal and vertical tissue thickening. One benefit of substitute biomaterials is their unlimited availability. For example, when I use Geistlich Fibro-Gide® I can cut it in half and use it for both vertical and horizontal thickening without going to the palate. For augmenting keratinized tissue I may use both connective tissue and substitute biomaterials. But most important for me is creating immobile and attached tissue around the implant. This stops bacterial invasion and increases implant longevity.
Do the patients accept the cost of using biomaterials?

Should we go back to bridge restorations because they're cheaper than implants? Of course, we need to explain all options to patients so they can make their own, informed decisions. But we should help them understand that, even if it costs more, using substitute biomaterials can change their implant therapy outcomes
What are the pros of biomaterials?

Compared to connective tissue grafts there are fewer complications when substitute biomaterials are used. In general, all the additional steps, e.g., harvest procedures and de-epithelialization, may increase surgery time and complications… and in the end you may have more bone loss while the soft tissue is healing. Of course, this may depend on the experience of the surgeon. Predictability may be compromised if the surgeon is less experienced. First, I think the clinician needs to be convinced about the benefits of a treatment protocol. Then the patients will naturally follow.

References:
About the authors