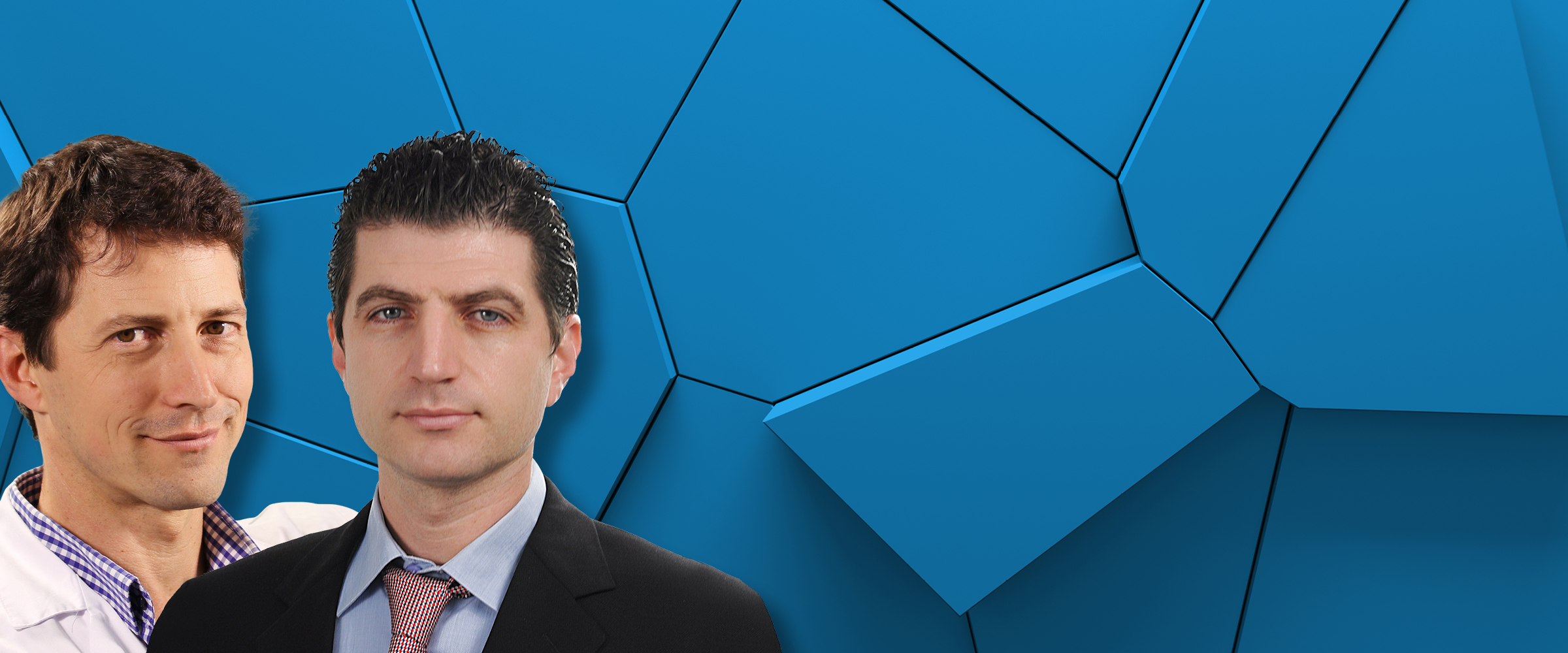 Shaping the future of dental care
Pocket-X Gel: Prudent Innovations
The dental community is eagerly anticipating Pocket-X Gel, an innovative treatment gel for periodontal pockets, sold by Geistlich Biomaterials. Who is behind this idea and how did the collaboration between Prudentix and Geistlich come about?
The name of the company nearly always has a meaning – what is so prudent about Prudentix?
Dr. Dadi Segal: Prudentix was founded in 2016 as a dental and orthopedic company with a vision to develop innovative products registered as medical devices with a high safety profile and a unique novel efficacy attribute. Me and the other founders each have more than 25 years of experience in establishing pharmaceutical and medical device companies with a track record of developing innovative products with sales in over 40 countries. The fact that we operate in the medical and dental fields with our research, development, and work, and ultimately with patients, makes values such as prudence, care, and foresight indispensable assets of our company.

Why did you start the company and what medical and dental fields are you focusing on today?
Igal Liapis: I come from a family of doctors. Being a pharmacist made me feel like the black sheep in my family, so I wanted and needed to prove that even our kind can contribute to the world by developing new treatment concepts and fulfill unmet medical needs. My father was an orthopedic surgeon, and both my brother and mother are dentists. When Prudentix was founded, we had the privilege to ask them questions and inquire about their problems in the clinical practice. After identifying several previously unresolved questions, we were able to brainstorm and find solutions with the fantastic team of physicians, biologists, and chemists that we have assembled at Prudentix. We identified two major categories that we believed needed better solutions over existing options on the market: regeneration and maintenance. Both seem to have been a correct target, as these market segments have the highest growth potential.

"Periodontal pockets and periodontitis were our first target indications, with the regeneration of connective tissue, ligaments, and cartilage being the second. Meanwhile, we are also focusing on the treatment of peri-implantitis."

Prudentix has built quite an extensive network…can't you do things yourself?
Dr. Dadi Segal: It takes years to build genuine trust and find reliable distribution partners, and we had already established a good network of potential customers and distributors in the past. Although we were capable of distributing our products directly in several countries, we felt that the marketing and sales efforts would consume too many management resources. Hence, we decided that, from a strategic perspective, we should primarily focus on what we do best - namely research and development, and specifically the development of new products.
What is different about Pocket-X Gel compared to conventional periodontal treatment?
Igal Liapis: Pocket-X Gel is the only periodontal product on the market that is liquid at room temperature and transforms into a viscous gel inside the pockets at body temperature – within seconds. This thermodynamic property addresses a serious concern that clinicians consistently complained about: liquids tend to flow out of the pockets after being introduced, especially when there's a significant amount of sulcus fluid present. On the other hand, viscous gels are challenging to apply fully into the pockets. We have developed a unique, patented formula that combines hyaluronic acid with poloxamers and an anti-microbial system based on octenidine, and it simply works! Once the liquid is introduced into the pocket after scaling and root planing it turns into a gel. The product has mucoadhesive properties that prevent bacterial re-colonization, facilitating healing over an extended period of time. The clinical study conducted by Dr. Hirsch, Dr. Kolerman, and Prof. Sculean demonstrated a significant improvement in key periodontal parameters compared to isolated SRP1. As a single syringe contains 1 mL and is sufficient for multiple pockets of a patient, the product is also cost-effective. Pocket-X Gel has been available in various foreign markets for several years now, and the response and feedback from dentists and periodontists have been fantastic.

Would you give us a small glimpse into what's brewing in your development kitchen...?
Dr. Dadi Segal: We are working on an exciting range of products. Unfortunately, I can't reveal too much as it's still very confidential. However, what I can share is that these products are entirely novel, face little competition, use state-of-the-art recombinant technology, and some have the potential to significantly transform the industry. We are conducting several clinical trials as we speak. For example, Remelix is an orthopedic product designed for the regeneration of cartilage and ligaments.

Why did you choose Geistlich Biomaterials for this important partnership?
Igal Liapis: Actually, we felt quite honored to be approached by an industry leader such as Geistlich, especially since it's a company fully specialized in regeneration. In my experience, Geistlich and Prudentix share similar values, particularly in terms of product quality, safety, and potential for innovation. The team at Geistlich is extremely professional and knowledgeable, and we truly enjoy working with them. It's no secret that various global companies, including some oral care giants, approached us for a distribution partnership for Pocket-X Gel. However, Geistlich was our first choice, and we are delighted that we could establish this partnership. We are very confident that with Geistlich's market insights and customer relationships, many patients will benefit from our innovative products.
* This interview was conducted by Marianne Steinbeck and was first published by pip Redaktion Berlin | April 15th, 2023 | PIP FRAGT, Firmenportraits, Geistlich Biomaterials

References
About the authors