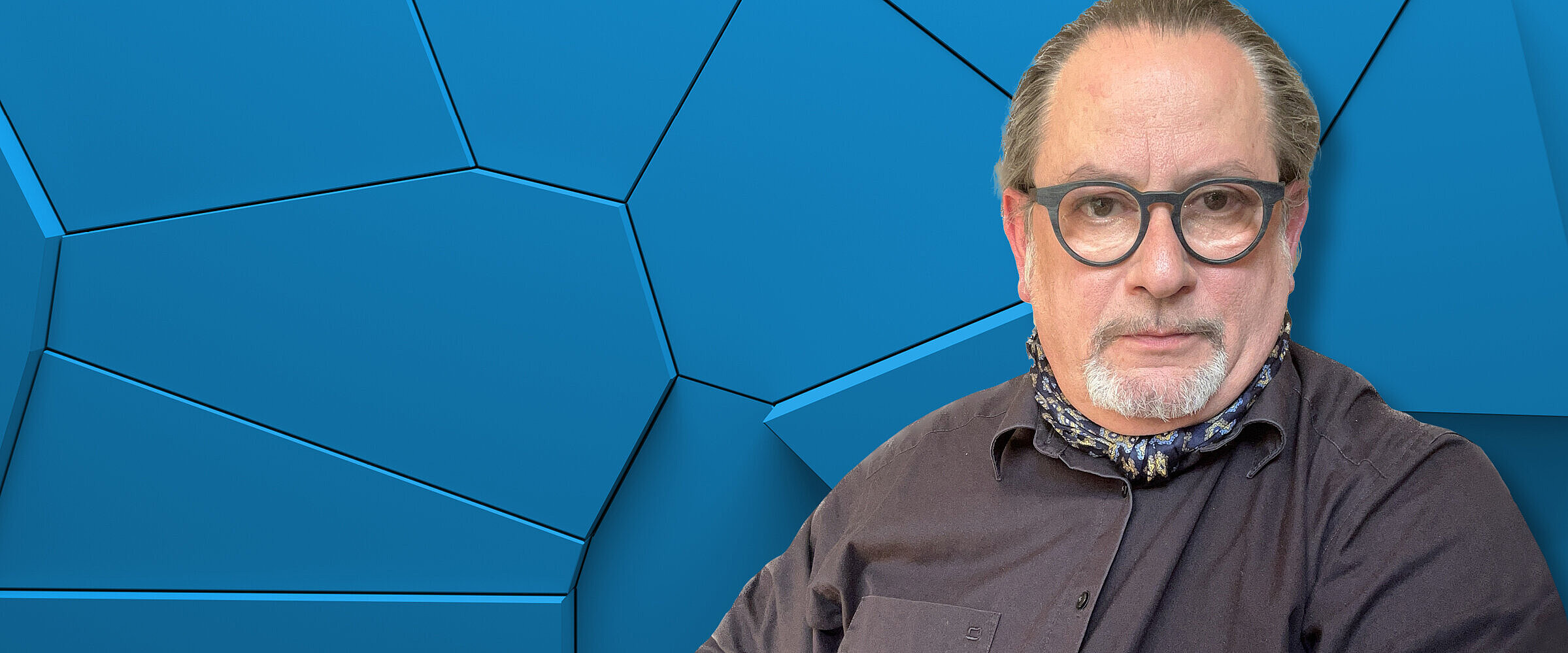 Insights into Advanced Periodontal Treatments
Hyaluronic Acid in Periodontology
"We've known for a while now that hyaluronic acid is found in all periodontal tissue components."
Hyaluronic acid in periodontology is a topic close to Prof. Georg Gaßmann's heart. Following his apprenticeship as a dental technician, his dental degree and doctorate, he soon developed a special passion for periodontology. Alongside a number of other positions, he has been a university lecturer and course director for the bachelor's program in Dental Hygiene and Prevention Management since 2014, initially at the University of Applied Sciences (praxisHochschule) in Cologne and since 2018 at the European University of Applied Sciences for Health, Social Sciences, and Pedagogy (EU/FH Hochschule für Gesundheit/Soziales/ Pädagogik) also in Cologne.
What is his opinion on one of the latest innovations for periodontal treatment?*
What is the evidence for the use of hyaluronic acid in periodontal treatment?
Prof. Gaßmann: Over the last ten years, interest in the use of hyaluronic acid in periodontology has grown exponentially, as evidenced by the number of publications on PubMed. Especially the publication by Hirsch et al., 20221 (incorrectly listed on PubMed as Ariel et al., 2022) shows a significant potential for achieving probing depth reduction and attachment gain after three and six months. This seems to be largely due to the novel combination of hyaluronic acid with poloxamer and octenidine hydrochloride (OHC).

... and what are your clinical experiences?
Clinical experience shows that - following subgingival debridement - Pocket-X® Gel can be introduced into the periodontal pocket effectively using the application syringe. As this is a thermosensitive gel, it becomes viscous at body temperature and remains in the periodontal pocket to produce a sustained effect.

Where do you see the advantages of combining different ingredients as in Pocket-X® Gel?
Combining hyaluronic acid with poloxamer and OHC seems to be the key for sustained efficacy. OHC has been used since 1987 as a non-specific antimicrobial cationic agent belonging to the chemical group of bipyridines2 and is used as a disinfectant in 0.1 to 2% concentrations. It is characterized by a high remanence effect. Poloxamer 407 has thermo-gelling properties as it has a low viscosity at room temperature and gels at body temperature within the periodontal pocket. This ensures that the pockets are sealed shortly after the application. Thus the gel forms a temporary physical barrier and stabilizes the blood clot. As we have known for a long time, hyaluronic acid is found in all periodontal tissue components and is an essential component of the subgingival connective tissue of the oral mucosa and gingiva3. We also find it in unstimulated saliva in a high concentration.
"Here it develops its wound-healing, anti-inflammatory and anti-edematous properties—as described e.g., by Bogaerde, 20094 or Engström et al., 20015."

You have already had the chance to work with Pocket-X® Gel for some time now - what are the main differences to previous therapy approaches?
The main differences are the ease of application due to the low viscosity during application and the rapid gelling in the periodontal pocket due to the thermosensitivity, the remanence effect due to the OHC, the absence of any potentially harmful systemic effects, as well as low costs.

From your point of view, how important is the simplicity of use and the possibility of delegating to dental assistants or hygienists?
The product is suitable for adjunctive use in both initial and maintenance therapy. As far as dental services from these therapy fields are delegated to appropriately trained dental assistants, the atraumatic application of this product can also be delegated to expand the range of services performed by dental assistants in dental hygiene.

References
* First published by pip Redaktion Berlin | June 5th, 2023 | PIP FRAGT, Firmenportraits, Geistlich Biomaterials
About the author