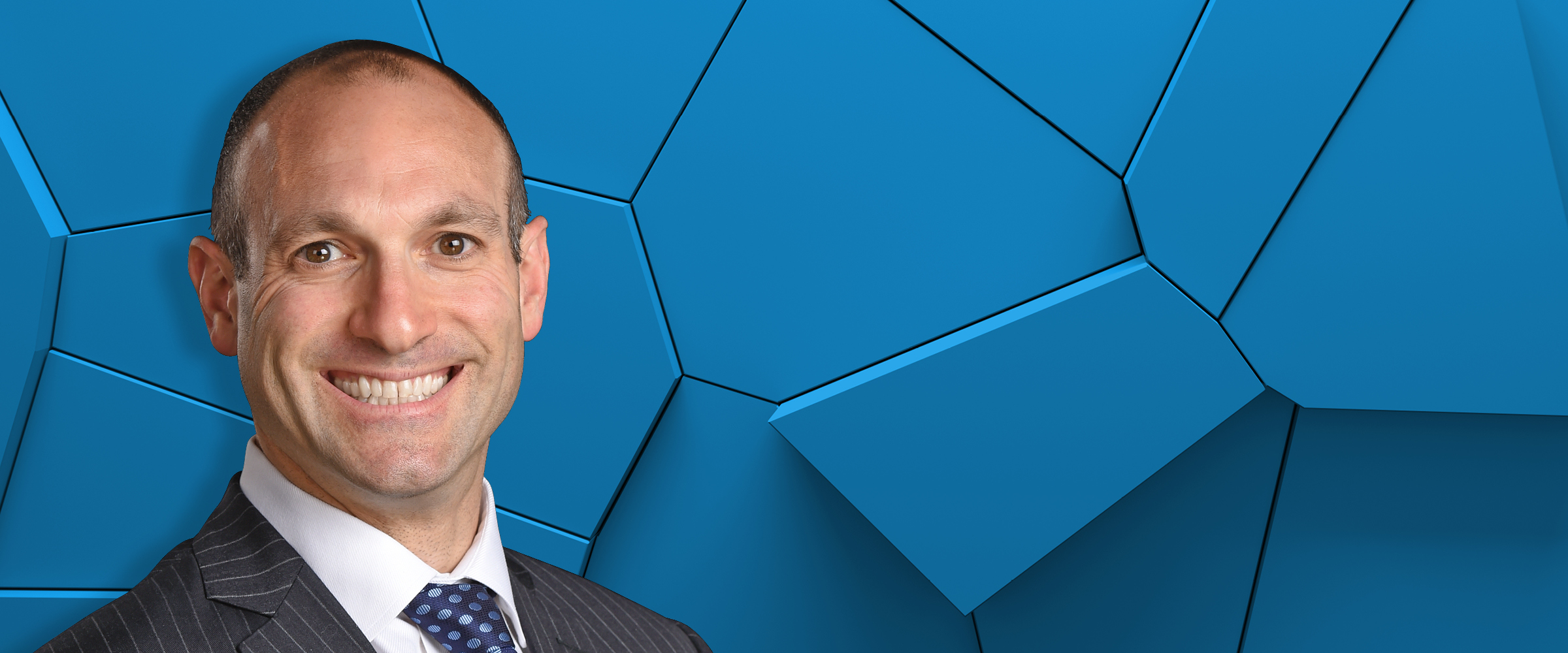 When orthodontic treatment causes perio problems
There are many advantages that can come with saving natural teeth. The good news is that, in the era of advanced biomaterials and surgical techniques, it is sometimes possible to save hopeless teeth. What does it take to save teeth that have been diagnosed as beyond repair?

This case study reports the details of a regenerative periodontal treatment of teeth #11 and 12 (FDI system) with severe mobility and a periodontal abscess. The patient was a 27-year-old female with no contributory medical history, stated allergies, and taking no medications.

When things didn't go as planned

The patient had started orthodontic treatment using a clear aligner 6-months prior to visiting my office. The orthodontic treatment was for correction of an Angle class II malocclusion with moderate maxillary incisor spacing, severe overjet, and maxillary incisor proclination. 6 months into treatment, with weekly changes of the computer-generated aligners, she developed an abscess around tooth 12 and was referred to an endodontist for lesion drainage. Both teeth 11 and 12 were diagnosed as hopeless, with localized 15-mm probing depths, and class III mobility (#12 being depressible). The Cone Beam Computed Tomography (CBCT) and peri-apical radiography showed loss of both buccal and palatal plates. Nevertheless, both teeth still had blood supply as shown by the vitality pulp test. The patient asked for a second opinion and was referred to us.

Periodontal treatments and regenerative procedures

The comprehensive periodontal examination confirmed the probing depths and class III mobility. We explained the risks of therapy and poor prognosis of both teeth to the patient and she signed an informed consent.

Front teeth (#13-23) were splinted using a Ribbond periodontal splint, and occlusion was adjusted to light contact. A full-thickness flap was elevated, and the defect was detoxified with a combination of a 9.3-micron CO2 laser and 24 % EDTA. After detoxification, we confirmed a one-wall defect with a 7-mm intrabony periodontal pocket. We grafted the defect with Geistlich Bio-Oss® Collagen, which has an excellent scaffolding ability and is very helpful in this indication.1 Then, we covered the bone graft using L-PRF™ for a better angiogenic response of the tissues.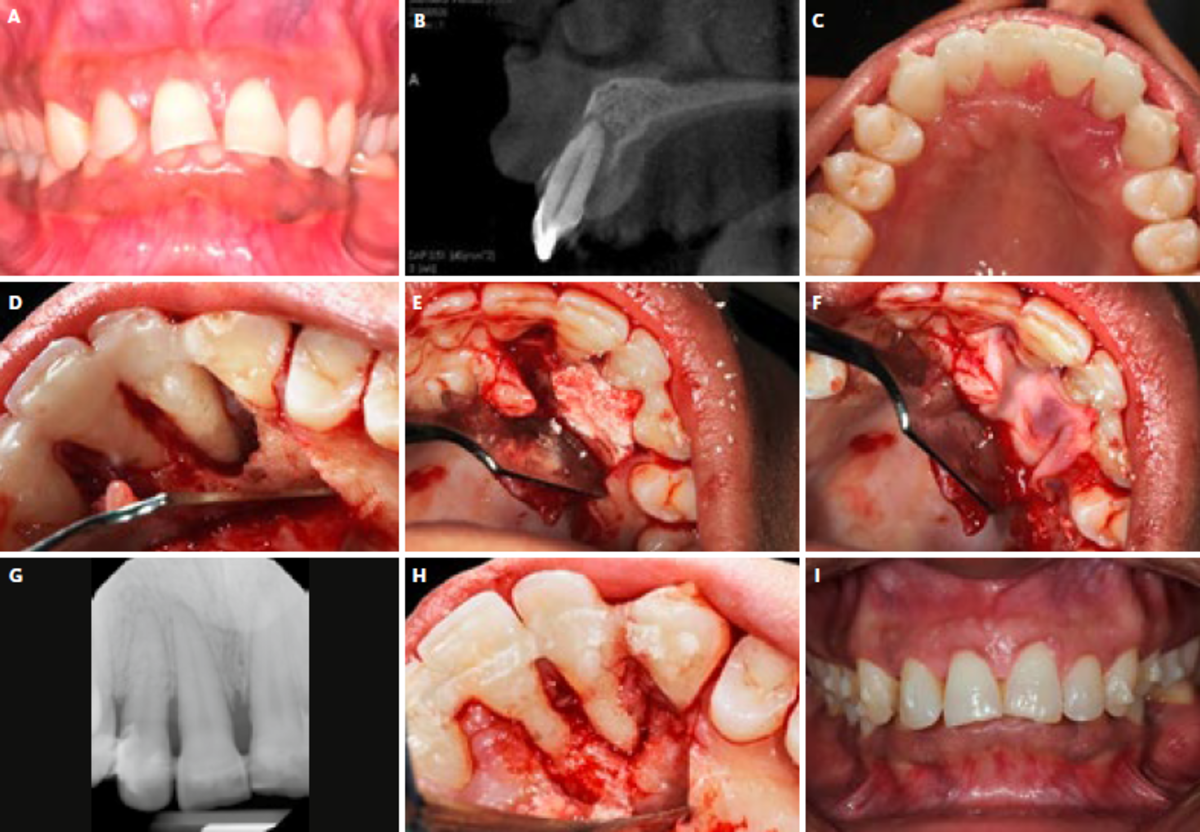 | A Antes do tratamento ortodôntico. | B A TCFC peri-apical antes do tratamento periodontal. | C Dentes (#13-23) estriados. | D 7-mm de bolso intra-ósseo após abertura do retalho. | E Geistlich Bio-Oss® Collagen preenchendo o defeito. | F Bioactive L-PRF™ cobrindo o enxerto ósseo. | G Radiografia peri-apical em acompanhamento de 12 meses. | H Novo osso ao redor dos dentes #11 e 12 na re-abertura.| I Resultado final.
Functional and esthetic teeth after being saved
The patient was followed for 12 months, with cautious attention to regular visits and dental hygiene. At 1-year follow-up and re-entry for enhancing the soft tissue profile, it was clear that the defect was completely filled with new bone, with an intimate adaptation to teeth #11 and 12. A peri-apical radiograph taken at the time confirms the clinical findings. This case highlights the importance of evaluating current diagnosis matrices in the era of enhanced biomaterials.
With proper use of biomaterials, enhanced detoxification protocols, surgical technique, and patient compliance, teeth given a poor to hopeless prognosis may be amenable to repair. 2-4

References:
About the author