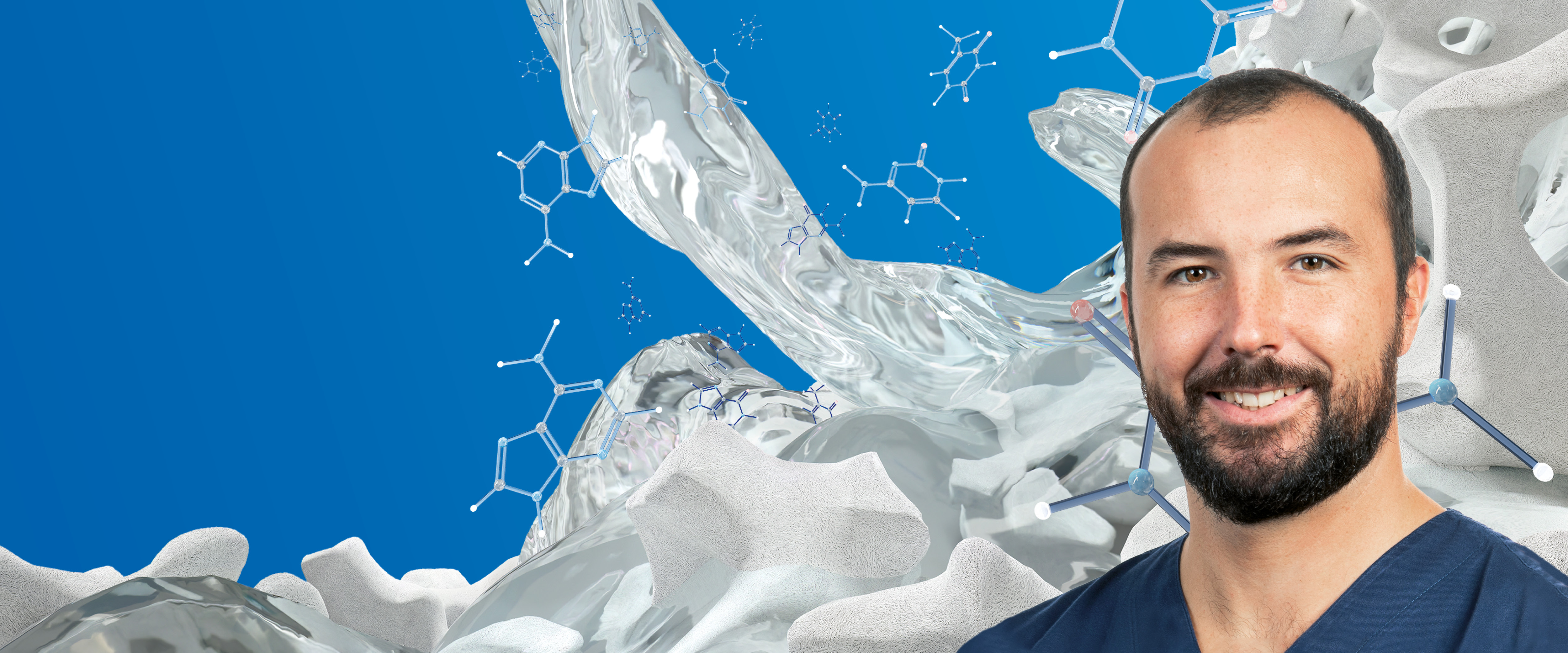 Soft Tissue Regeneration with REGENFAST®
Modified Strip Technique after bone augmentation in the distal maxilla
"REGENFAST® is a precious help, especially for the most demanding muco-gingival cases around teeth and implants. Healing is incredibly fast. That's probably why patients report less post-operative pain. On top of that, it is very easy to use."
The Situation
This patient with severe bone resorption had been treated 4 months previously with Guided Bone Regeneration plus lateral sinus lift. At that time, to ensure primary healing, flaps were over-released, and the consequence was a shallow vestibule and mobile mucosa on the regenerated crest that needed to be corrected before implant placement.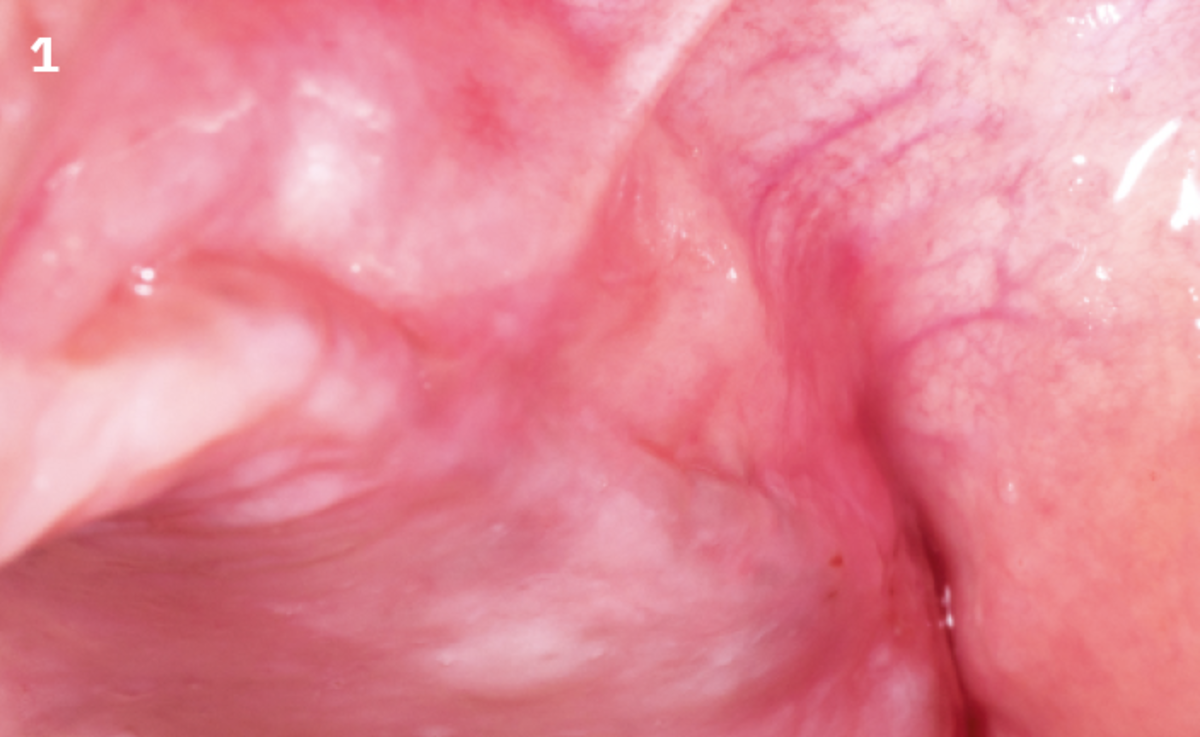 1 | 4 months after bone augmentation using the Sausage TechniqueTM, the soft-tissue situation has to be improved.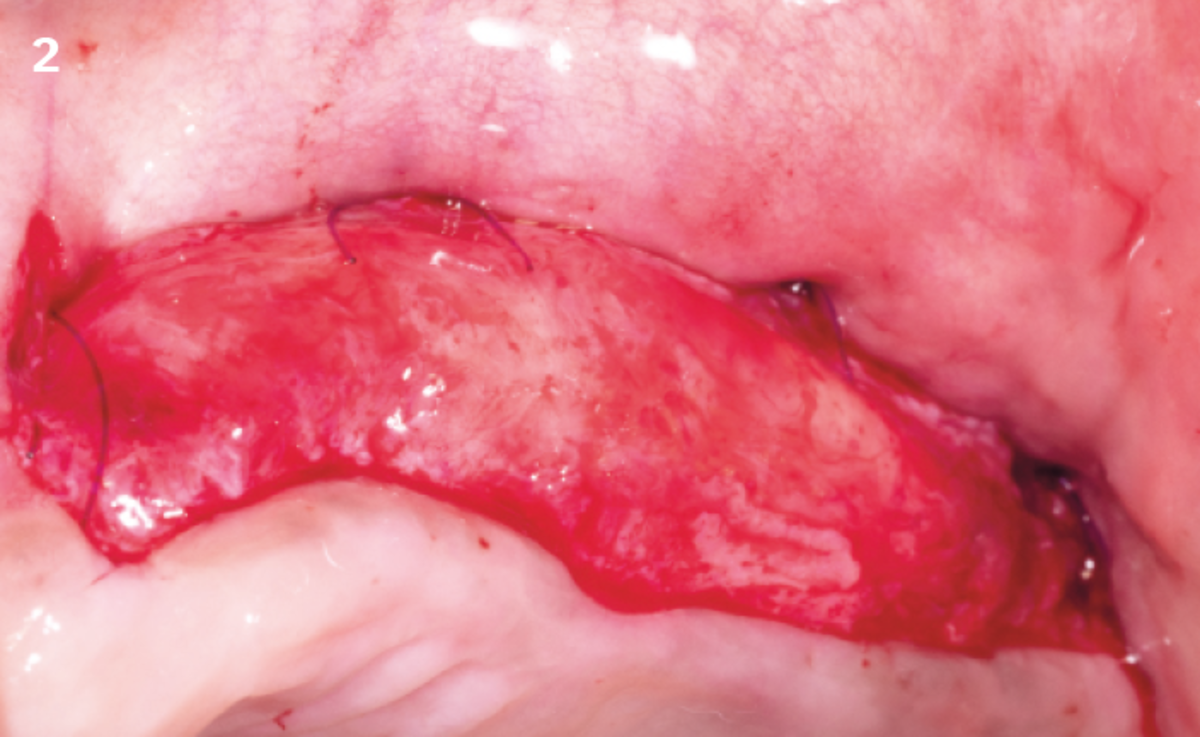 2 | Incision on the crest to raise a split thickness flap.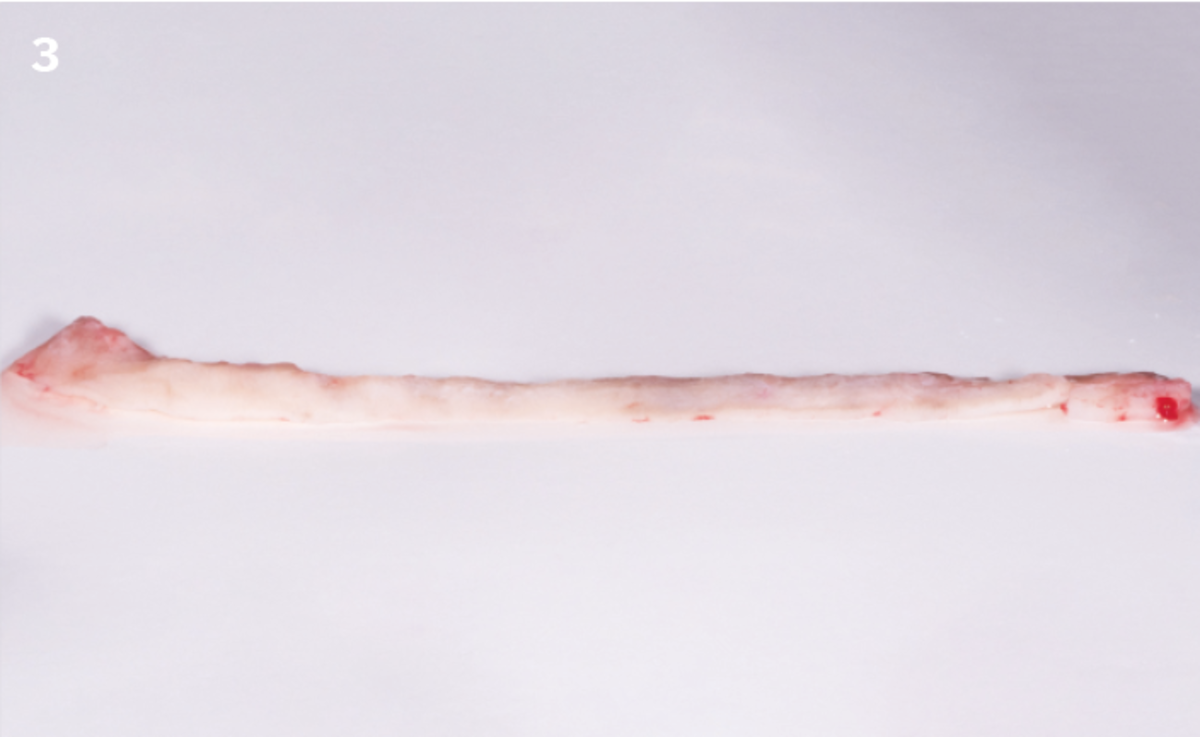 3 | Free gingival strip graft.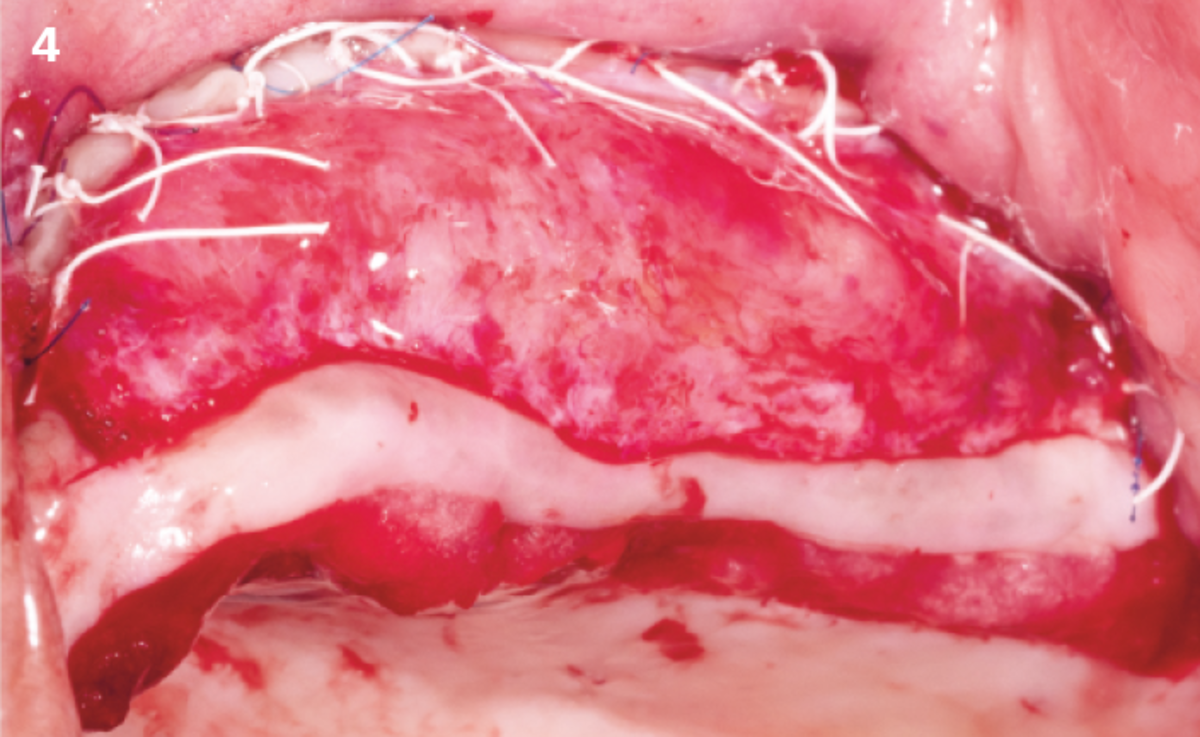 4 | The strip is stabilized with 6-0 monofilament sutures. Horizontal mattress sutures (PTFE4-0) are used to anchor the strip to the periosteum.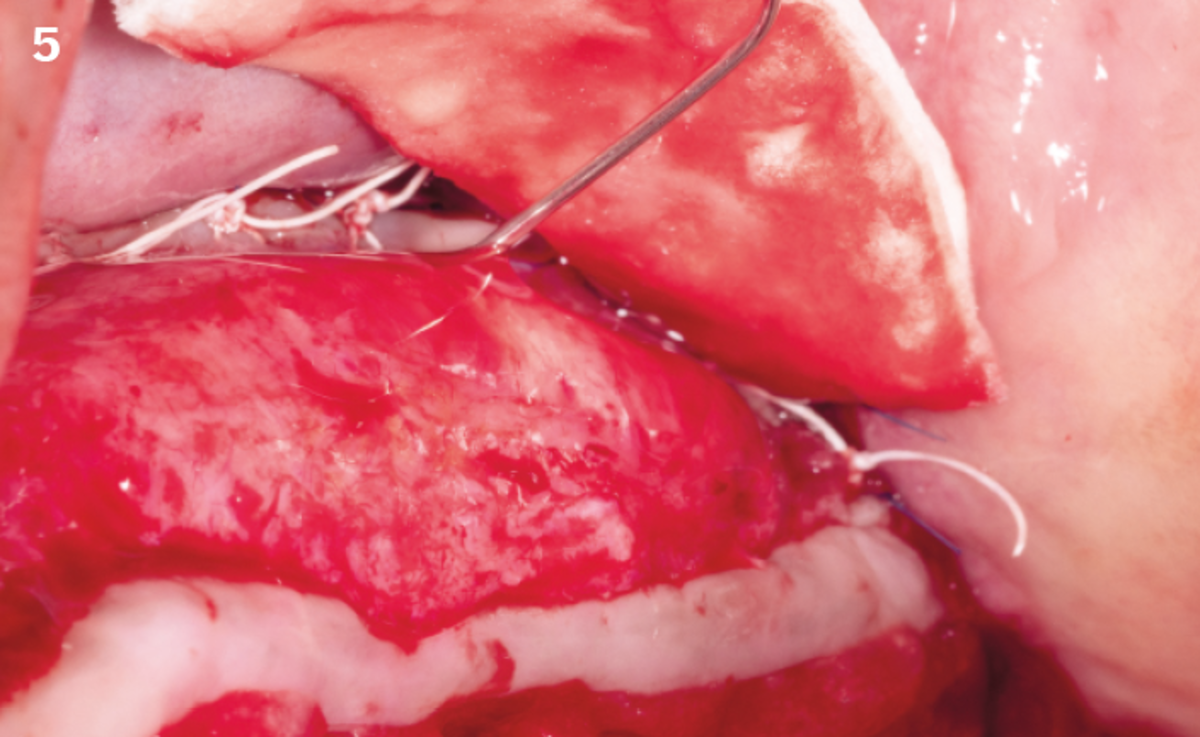 5 | REGENFAST® is applied on the recipient bed and Geistlich Mucograft® is cut and adapted to the site above REGENFAST®.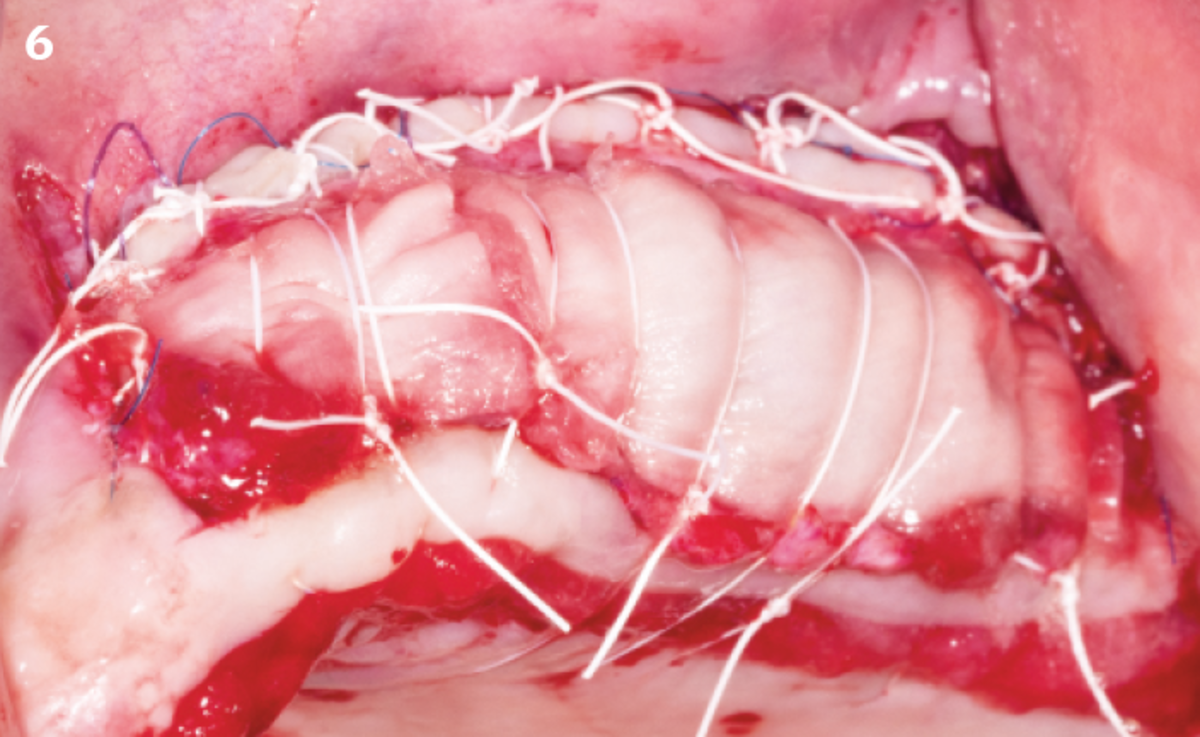 6 | Geistlich Mucograft® is stabilized onto the site. Sutures and surgical area are then covered with REGENFAST®.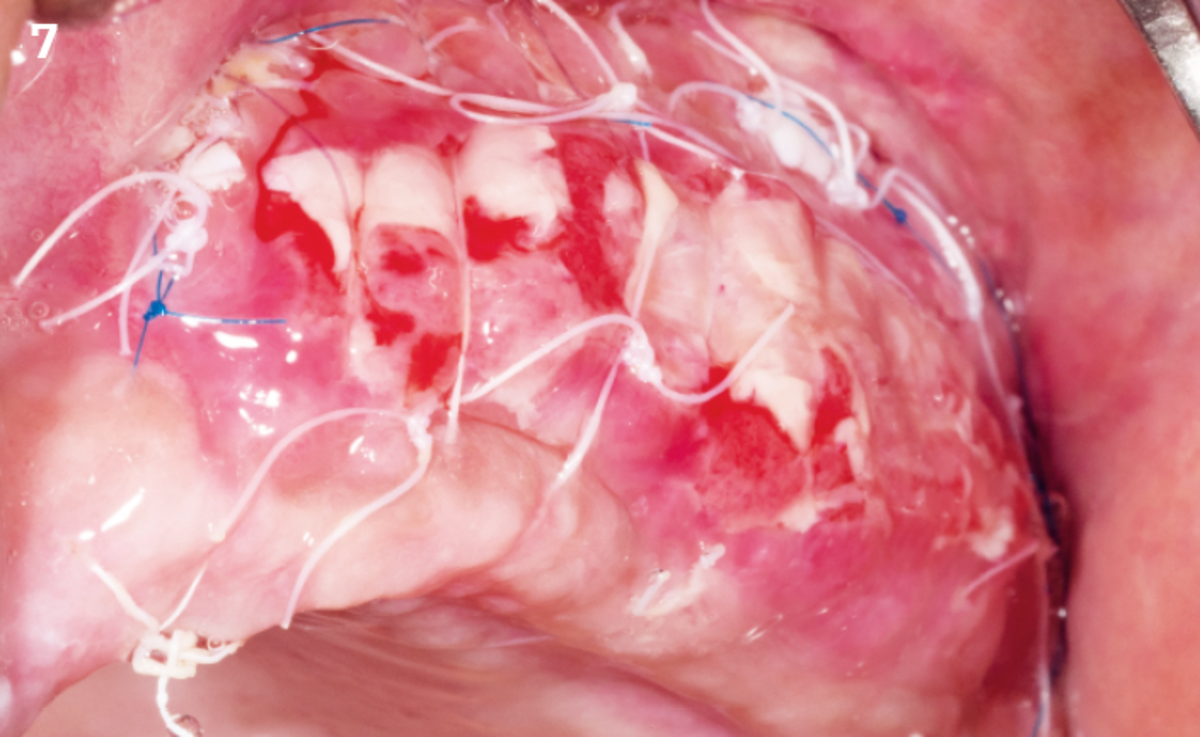 7 | Suture removal at 10 days except resorbable sutures. Soft-tissue healing is fast with low inflammation. The harvesting site is already healed.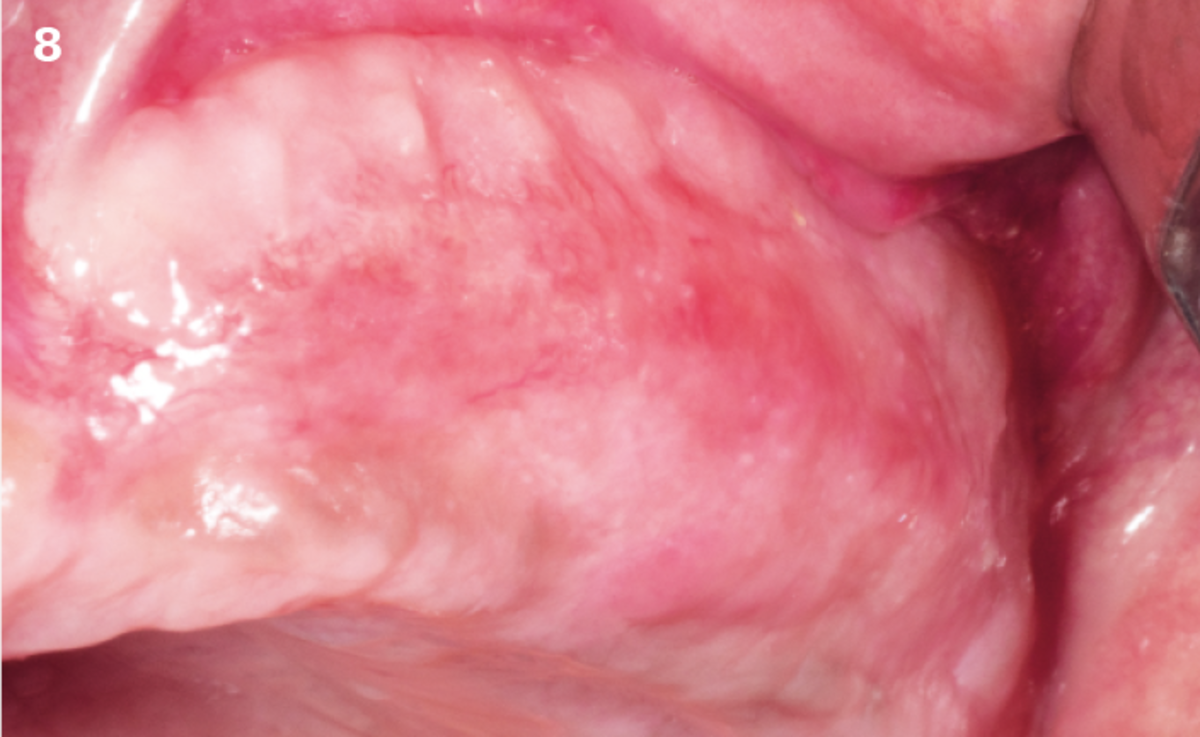 8 | Healing at 40 days. The result is very satisfying. We now have a large band of dense, attached immobile tissue on the regenerated crest with a deep vestibule.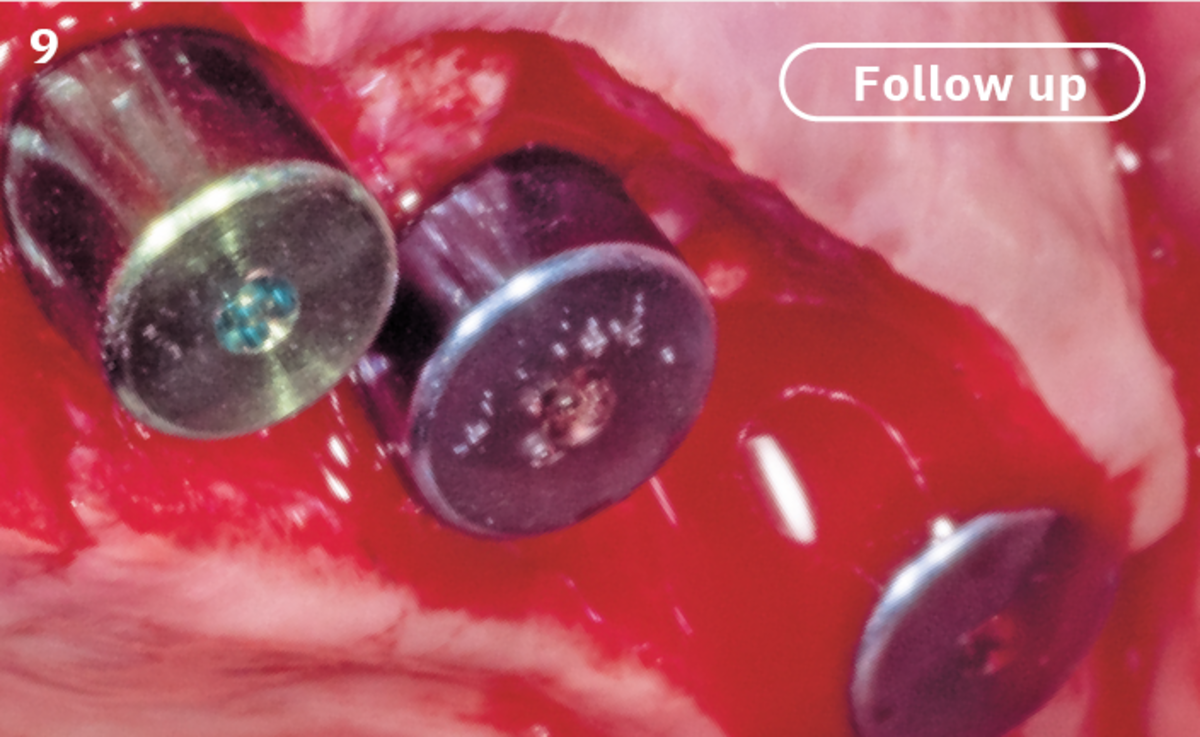 9 | Implant placement at 6 weeks post op.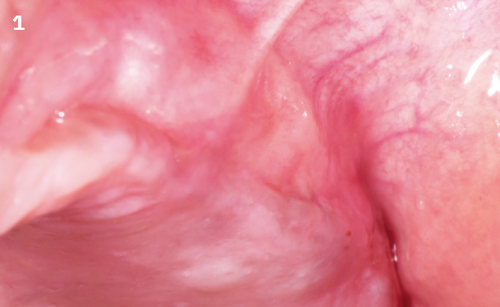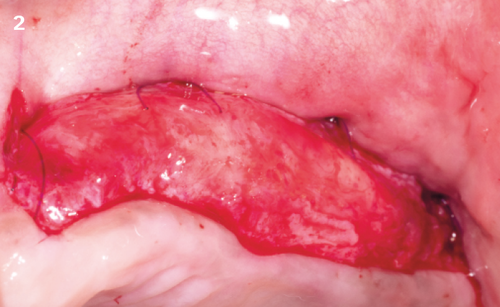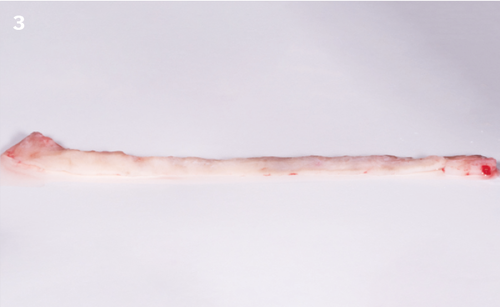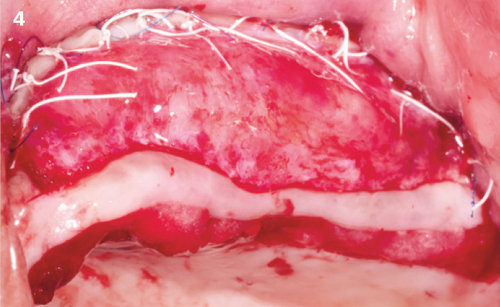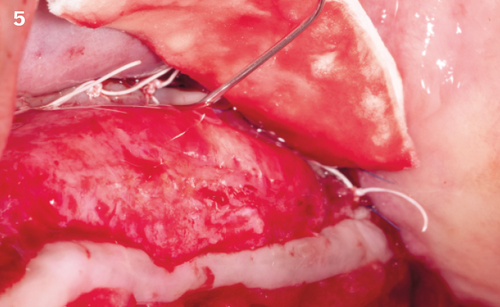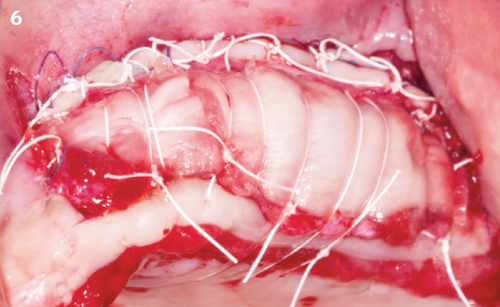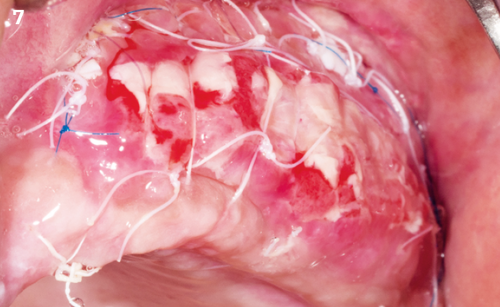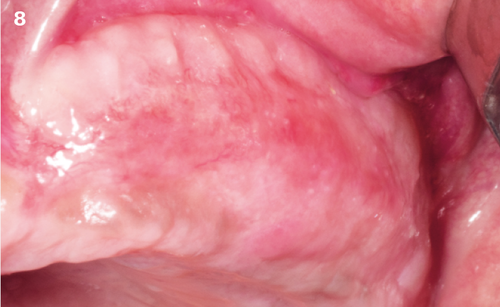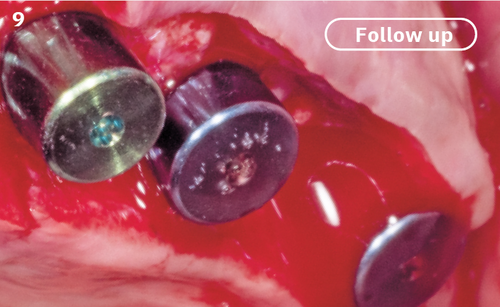 About the author