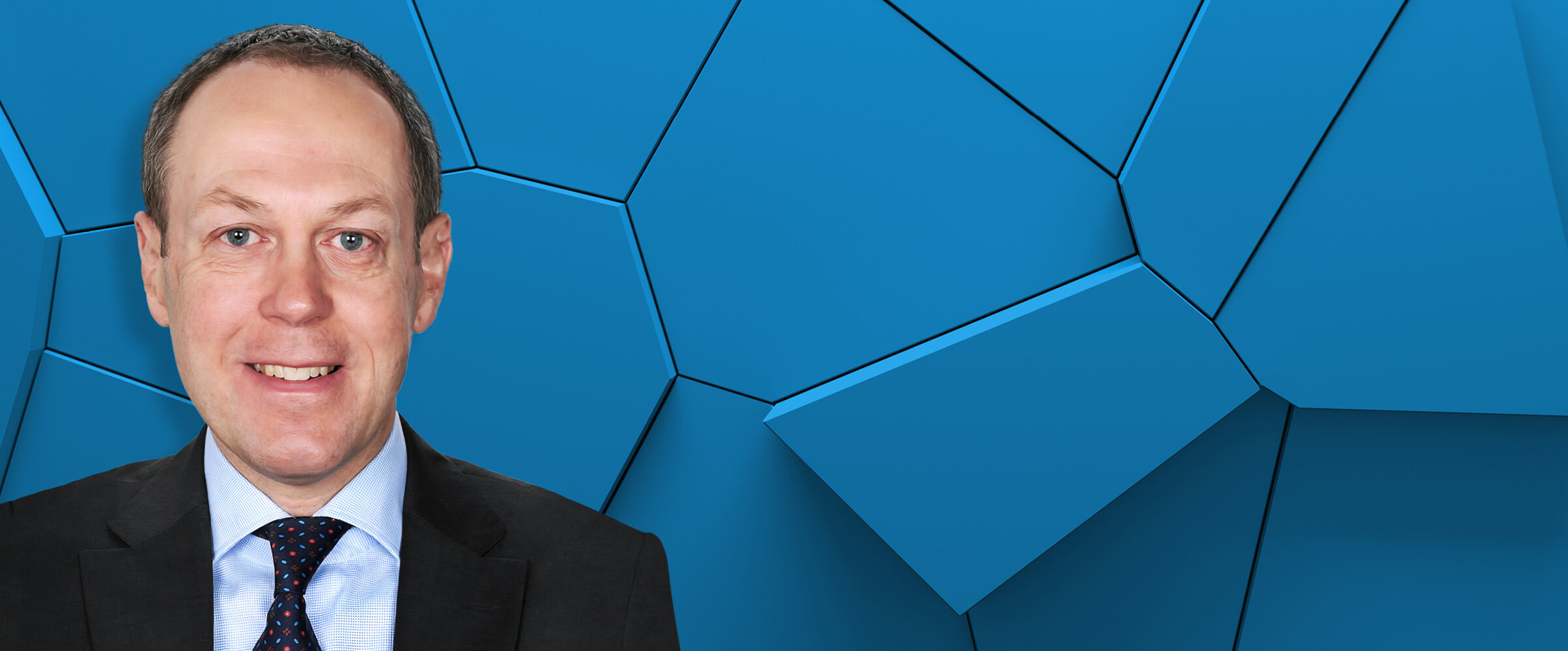 Prevention is crucial, at all stages
"Control of risk indicators may limit peri-implantitis and eventually implant loss."
"Biological complications around implants are a reality we need to face," says Prof. Giovanni Salvi from the University of Bern. He believes clinicians can prevent implants from reaching the final stage of peri-implantitis, if problems are detected early.
Prof. Salvi, explantation is an emotional burden for patients. How often do implants fail?
Prof. Salvi: Early implant loss happens in about 1–2% of cases when the process of osseointegration is disturbed.¹ This may occur because of reasons such as lack of primary stability, infection after placement, or unintentional early loading. Late implant failures, on the other hand, may occur because of late diagnosis and lack of treatment of peri-implantitis.
Peri-implantitis is an inflammatory disease initiated by bacterial biofilms. It is characterized by the presence of bleeding on probing (BoP) and/or suppuration, increased probing depths compared to previous examinations, and by the presence of bone loss beyond normal crestal bone level changes resulting from initial bone remodeling.²
The reported prevalence of peri-implantitis ranges from 1 to 47% (mean 22%).³ However, the wide range of reported prevalence in the literature reflects the high heterogeneity of clinical and radiographic thresholds adopted for disease definition, which makes a precise estimate of the prevalence of peri-implantitis difficult.

What is the key to peri-implantitis control?
Several risk indicators have been identified that may lead to the establishment and progression of peri-implantitis. Hence, control of such risk indicators may limit peri-implantitis and eventually implant loss. These risks may include poor self-performed plaque control⁴, tobacco consumption⁵, history of treated periodontitis⁶, restorations with inadequate access for plaque control⁷, presence of excess cement⁸, lack of compliance with regular supportive care⁹, ¹⁰, and lack of treatment of peri-implant mucositis¹¹.

Can all implants be saved following peri-implantitis therapy?
Unfortunately, not all implants can be saved in the long-term following therapy for peri-implantitis. For example, 5 years following surgical therapy of peri-implantitis with open flap debridement, adjunctive systemic anti-microbials, and regular supportive care, implant loss was still observed in 17% of cases.¹²

How do you proceed when explantation is the only option?
Implants having completely lost osseointegration are mobile and can be explanted without having to raise a mucoperiosteal flap. Hence, from a diagnostic point of view, assessing implant mobility is of no value since it reflects irreparable damage. If there is residual osseointegration and the implant is not mobile, one can use special instruments to unscrew the implant with or without raising a flap. And if the situation requires it, one can raise a flap and remove as little bone as necessary to unscrew the implant.

Can the use of biomaterials help following explantation?
First, patients should be informed about the indications, origin, and scientific documentation of the biomaterials used following explantation. As illustrated in the clinical case (Fig. 1), following explantation it may be necessary to use biomaterials as adjuncts to the reconstruction of the alveolar crest with an autologous bone block. This may be accomplished by using a deproteinized bovine bone material (Geistlich Bio-Oss® or Geistlich Bio-Oss Collagen®) covered with layers of a resorbable collagen barrier membrane (Geistlich Bio-Gide®). In cases of augmentation of the peri-implant soft tissue volume, the use of a collagen matrix (Geistlich Fibro-Gide®) may be considered.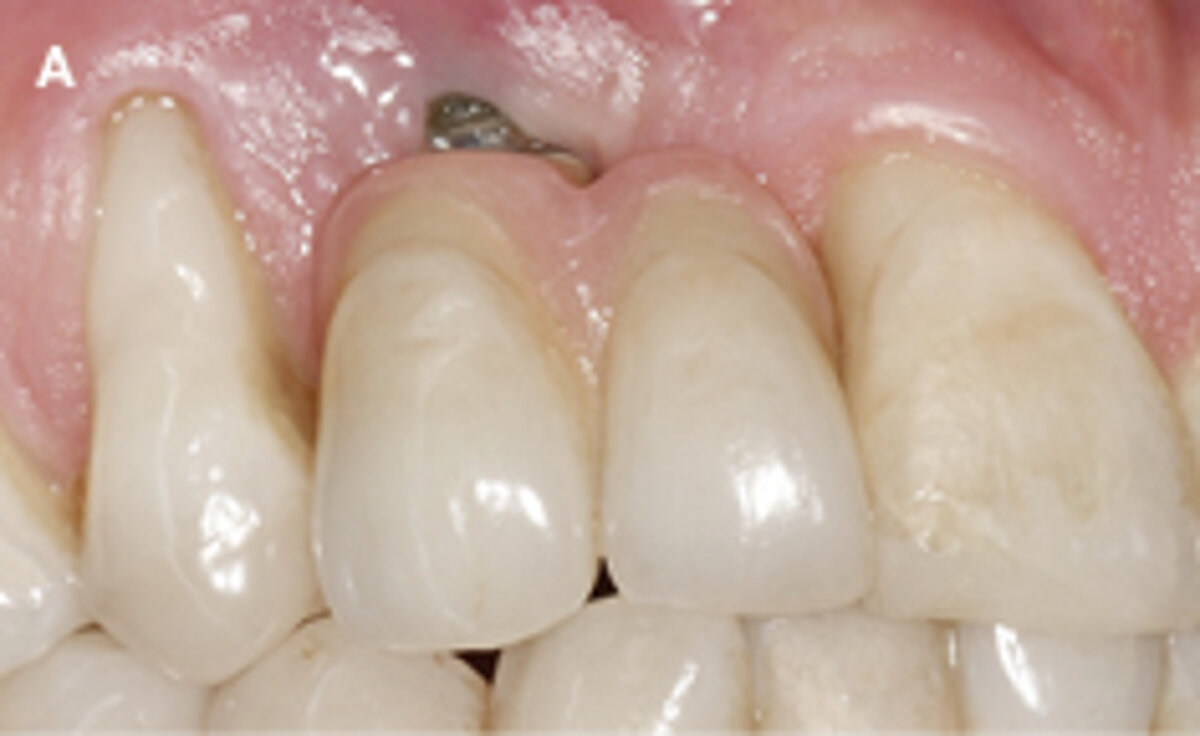 A | Initial clinical situation of implant-supported crown in area 13 with mesial cantilever extension.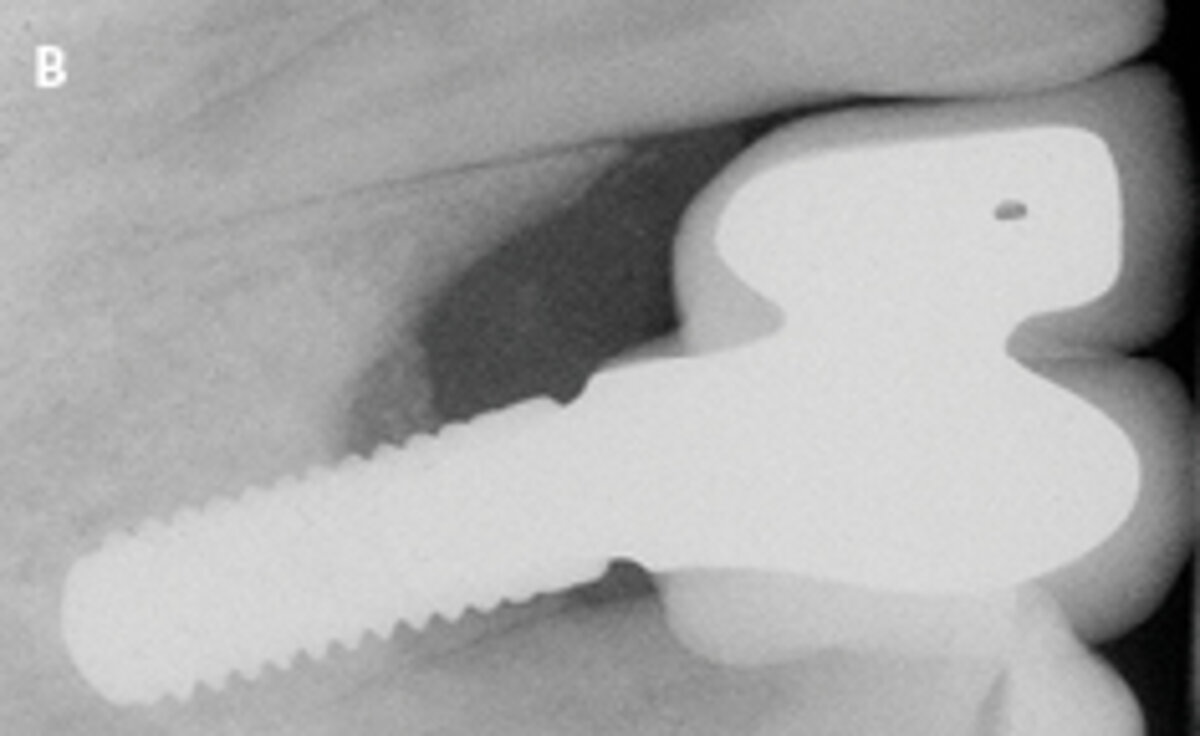 B | Periapical radiograph documenting extensive bone loss around the bone level implant in area 13.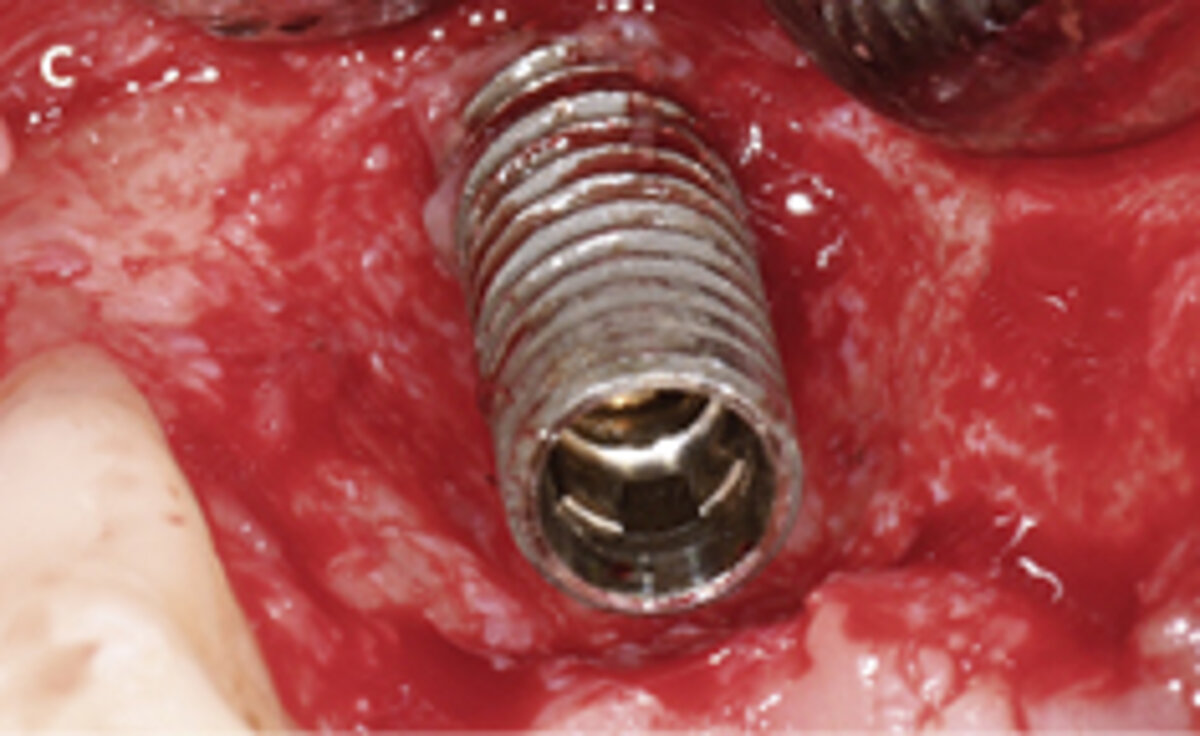 C | Intrasurgical situation of bone level implant 13 before explantation.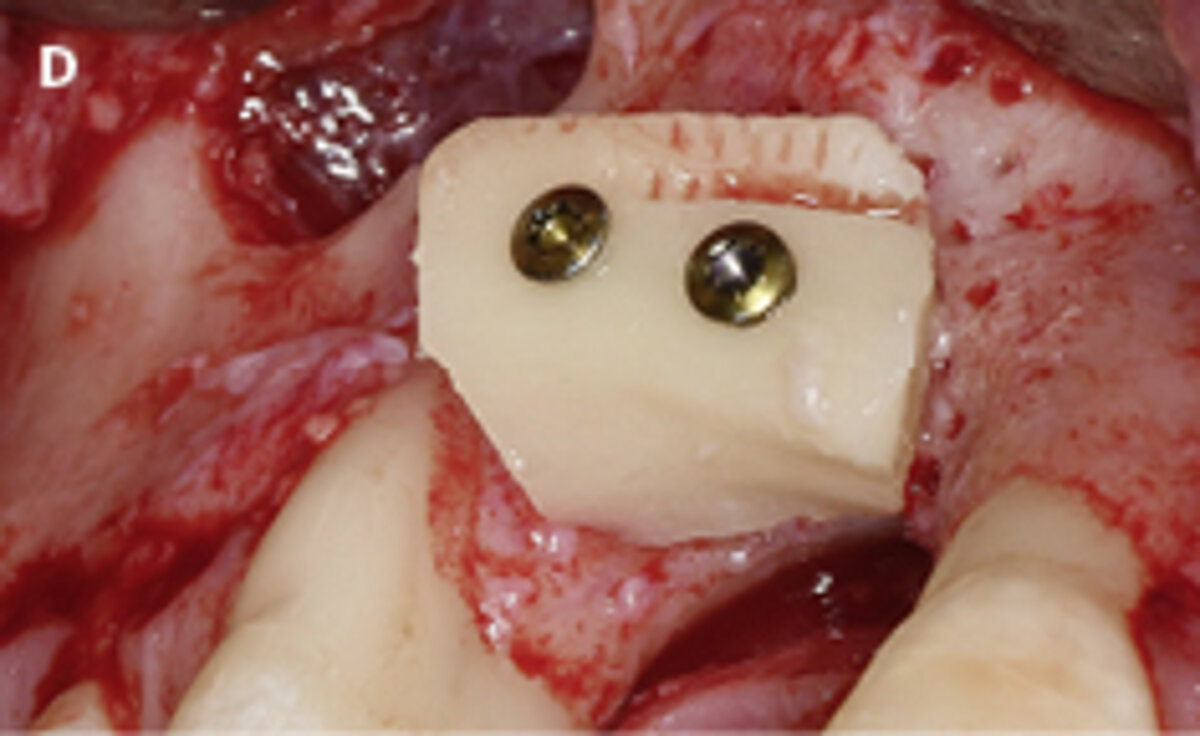 D | Sinus floor elevation and bone block from the retromolar area used for augmentation of the site 13 (courtesy of Prof. V. Chappuis, University of Bern, Switzerland).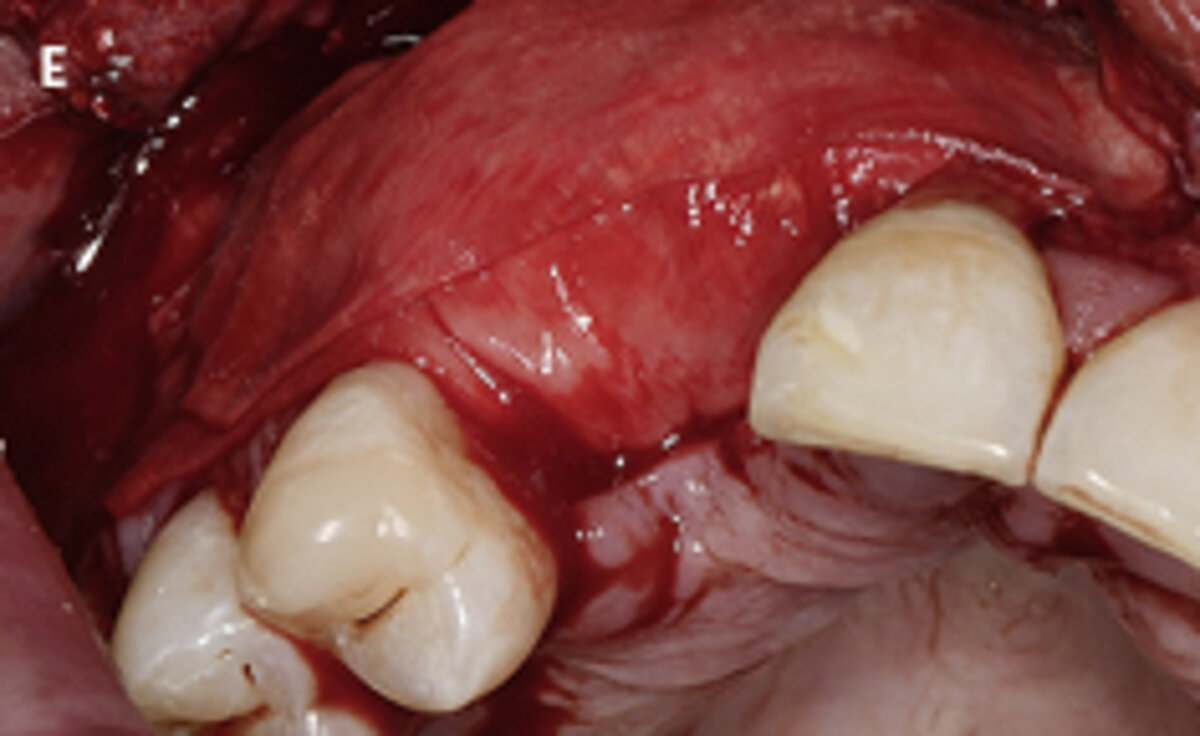 E | Bone block covered with Geistlich Bio-Gide® (courtesy of Prof. V. Chappuis, University of Bern, Switzerland).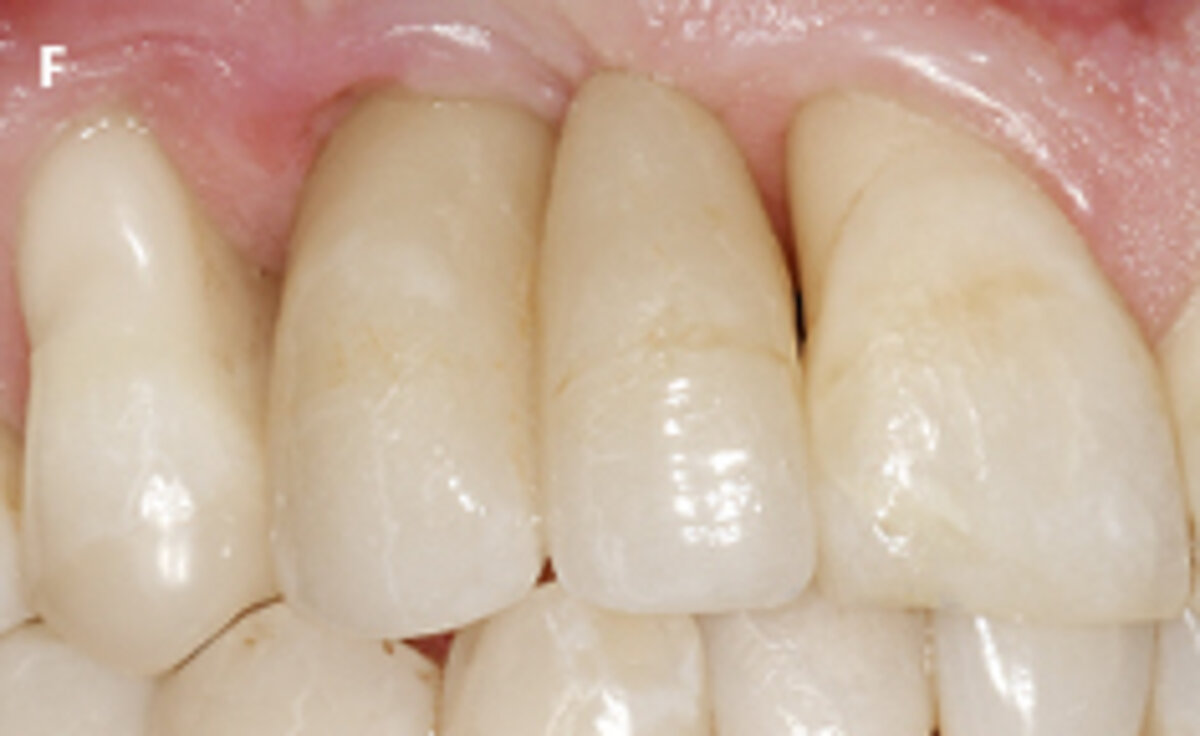 F | New screw-retained crown on implant 13 with mesial cantilever extension.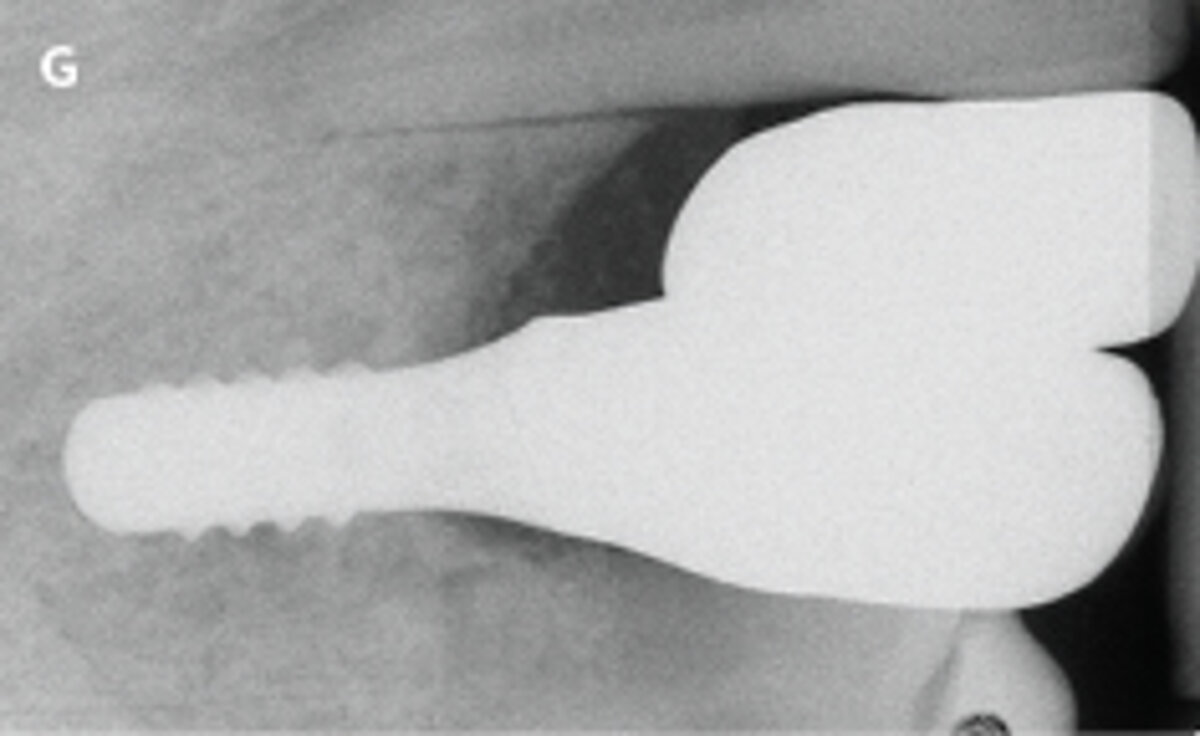 G | Periapical radiograph of the new tissue level implant in area 13.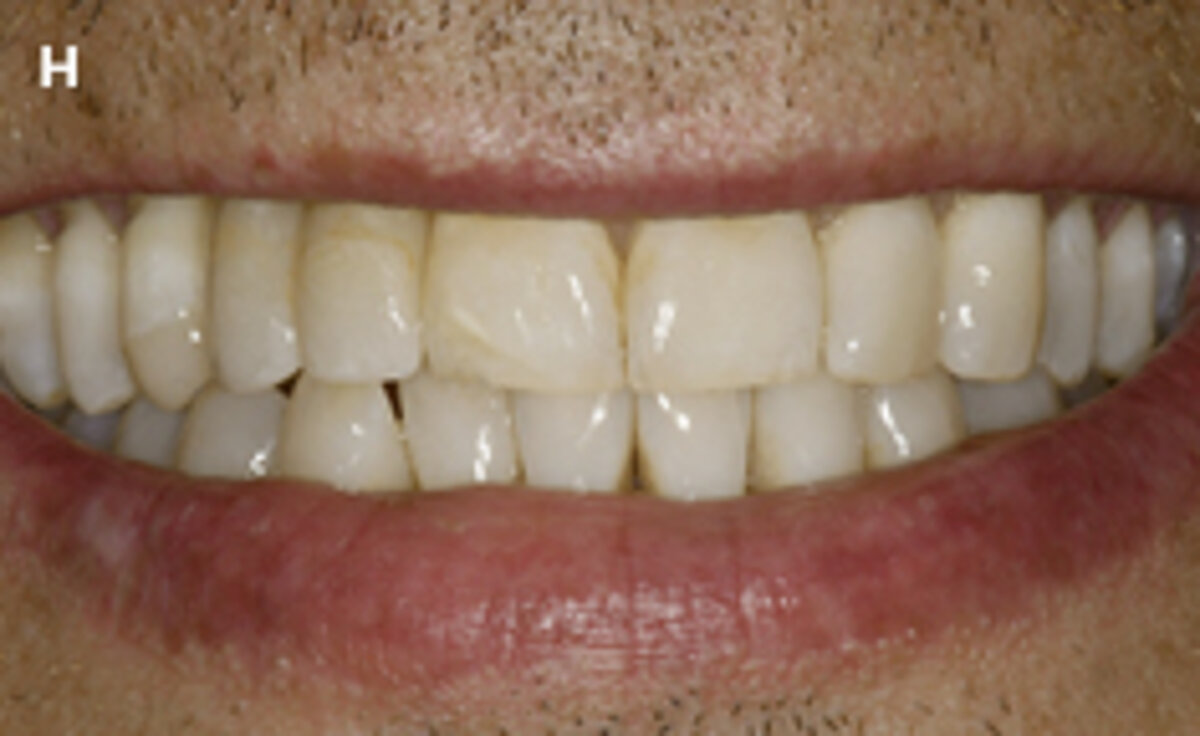 H | Smile line of the patient following delivery of the new implant-supported reconstruction.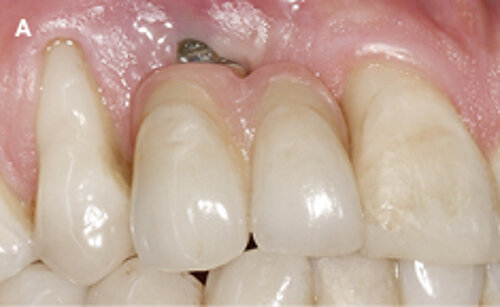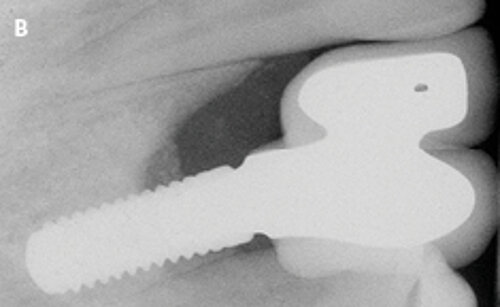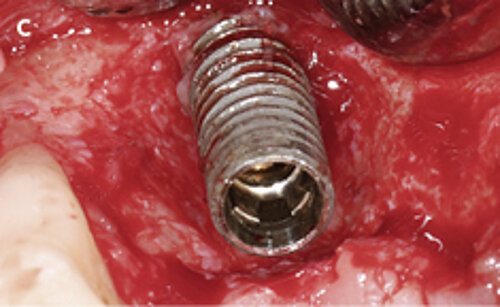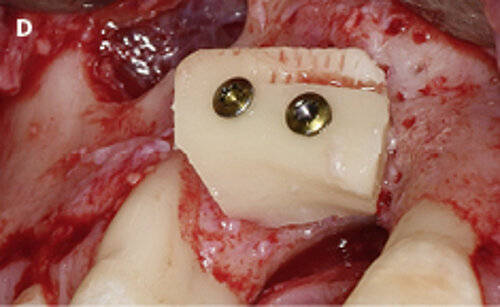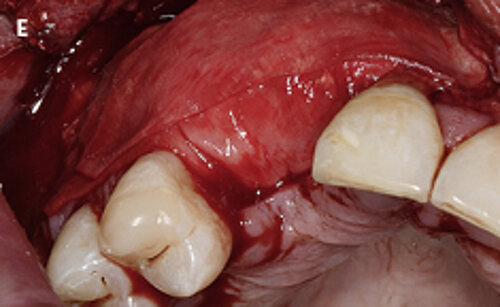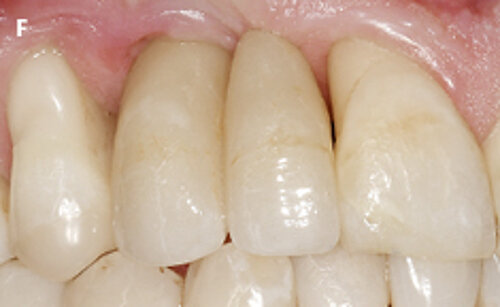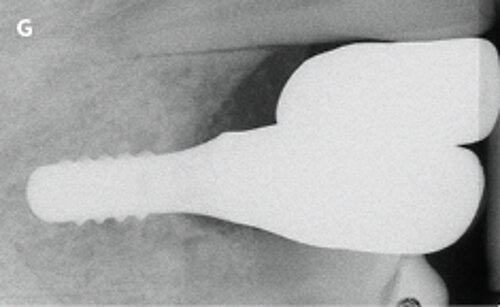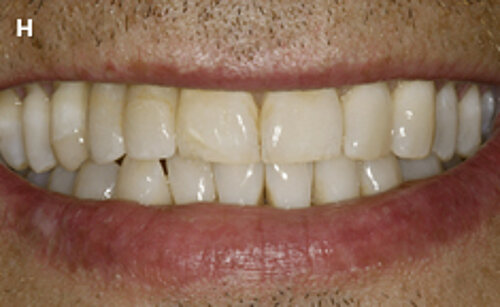 Fig. 1: Failed prevention: A 33-year-old patient had lost teeth 12 and 13 (FDI Dental scheme) in a sports accident. He had received a buccally placed implant immediately after site augmentation. The site had shown early infection and soft tissue healing was suboptimal. After the diagnosis of peri-implantitis, the patient was referred to the Dental Clinics of the University of Bern for treatment.

Are implants placed after explantation still predictable?
Following explantation, a reevaluation of the clinical and radiographic situation is indicated. Depending on the chief complaint of the patient and the residual risks, several options for the new prosthetic rehabilitation should be considered. These may involve removable as well as fixed tooth- or implant-supported reconstructions. Despite the lower survival rate of implants placed in sites of previous explantation¹³, a new treatment plan, including the use of new implants, may be considered.

How do you prepare patients for implant complications, including implant loss?
Sometimes patients are not sufficiently informed about long-term technical and biological implant complications. Signs of early complications, such as soft tissue inflammation and initial bone loss, are not accompanied by symptoms detectable by the patient, such as pain and implant mobility.Therefore, early diagnosis by dental professionals¹⁴ and therapy of initial complications⁹, ¹¹ are highly recommended to prevent greater damage or even implant loss.

When was the last time you had to explant an implant?
An explantation should not be the first choice when complications occur. Very recently, however, I had an explantation that was unavoidable after a large-diameter implant had been placed in the esthetic area immediately following tooth extraction, without respecting a correct prosthetic positioning, and restored with a single-unit crown that was not accessible for plaque control.

References:
About the author